Work With A Builder Successfully In Grand County
Work With a Builder Successfully in Grand County
Working with builders can be a real challenge. There are some things you should know about this process to make it go as smooth as possible. Today, we'll offer advice when working with contractors.
Research the builder. Find out what kind of buildings they work on. Familiarize yourself with their experience. Speak with people that previously worked with the builder. This helps you understand the builder's pace, for instance. Ultimately, find out the builder's trades, where they build typically, and the last three houses they built.
Communicate with your builder to ensure everything is done by closing. If you aren't proactive, this could make closing day a nightmare. Before signing a contract, get a list of all their contractors. You want to make sure the same contractors are used to finish the project. This could save you money by avoiding extra fees.
Understand a staged home is designed to look appealing. Likewise, your product as a new home is not the same thing. Often, different tradespeople are used for staged homes comparatively.
If you'd like more information about this, please reach out. I'm always happy to help!
Elle Soles Ennis
Real Estate of Winter Park
970.531.3637
elle@rewinterpark.com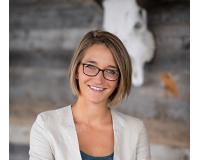 Author:
Elle Ennis
Phone:
970-531-3637
Dated:
January 25th 2018
Views:
418
About Elle: Elle is proud to be one of the few true Grand County natives you'll meet. Daughter of the Assistan...