Winter Parks Increase In Vacant Land Sales Volume Year Over Year
Are you looking for the right place to build your business or establish a one-of-a-kind homestead? Then Winter Park, CO and its surrounding area are your tickets to living the good life at can't-be-beat prices. According to recent statistics, vacant lots in Winter Park are experiencing unprecedented growth:
VACANT LAND
Winter Park Area
Granby Area
Grand Lake Area
# SOLD
2015
30
36
6
2016
27
24
22
2017
40
30
20
AVERAGE SALES PRICE
2015
$107,408
$49,269
$131,667
2016
$145,780
$41,902
$95,467
2017
$160,412
$84,992
$134,162
TOTAL SALES VOLUME
2015
$3,222,250
$1,773,692
$790,000
2016
$3,936,050
$1,005,650
$2,100,275
2017
$6,416,500
$2,549,750
$2,692,250
To give you a comparison of Winter Park, CO's rapid growth in terms of the value of vacant lots, you can see that 2015's numbers showed that Winter Park wasn't the forerunner in comparison to Grand Lake and Granby.
As of 2015, the Winter Park area only sold ~60 vacant lots, with the average price per property just over $100,000. Two years later, the area has exploded with almost double the amount of properties sold in 2017 (103 lots), with 2016 being the break-out year for Winter Park in terms of volume of units sold (at just over 60 vacant lots).
In terms of value of properties sold, Winter Park's average vacant lot went for $150,000 on average. Properties in the Grand Lake area were just under $150,000, while the average sale of properties in the Granby area were only slightly above the $50,000 mark.
In nearly every category, the Winter Park area is blowing the Granby and Grand Lake areas out of the water (pun intended) with the sheer volume of development and money funneling into this area. For those that are looking to jump on an investment trend or develop a property before prices escalate, you'll want to look into the Winter Park area as your ticket to success. For those that want to be early bird on this trend, contact me for a full offering of vacant lot listings still available in the Winter Park area.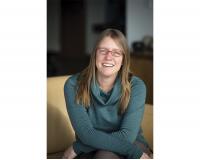 Author:
Erin Jeziorski
Phone:
970-281-9567
Dated:
March 31st 2018
Views:
323
About Erin: Following graduation with a Bachelor's of Science degree in Geology and Environmental Studies, I m...