Why You Need To Get PreApproved
Today, we will discuss the importance of the pre-approval process. You should get pre-approved before you begin your home search.

By speaking to a lender before you begin your search, you will find out what price range you should look in. This ensures that you know what you can afford. If you don't know what you can afford before you start looking, you might fall in love with a $600,000 house when you can only afford a $500,000 house. Every home you see after that will fall short of the $600,000 house you fell in love with but can't afford.
It's very easy to obtain a pre-approval. First, contact a lender. I can put you in touch with a local lender who knows the Winter Park, Fraser and Grand County area. The benefit of working with a local lender is that they know me and the agents on our team, and they are much more active as far as keeping us updated on your progress throughout the transaction.
Local lenders also have the advantage of knowing the market and what loan types are commonly accepted by sellers. The lender will tell you what loan you should apply for, how much you can afford, and what you need for the down payment. Most lenders can get you a pre-approval through a simple online process.
Getting pre-approved before you start looking for a home gives you a huge advantage. You are able to move quickly when you find the home you want. We are still seeing a lot of multiple offer situations, and most sellers are asking that buyers attach pre-approvals with their offers. If you aren't pre-approved already, you could miss out on that house you really wanted.
Elle Soles, Realtor
970.531.3637
Real Estate of Winter Park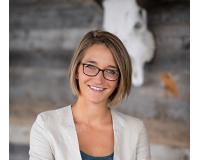 Author:
Elle Ennis
Phone:
970-531-3637
Dated:
October 25th 2017
Views:
614
About Elle: Elle is proud to be one of the few true Grand County natives you'll meet. Daughter of the Assistan...