Why You Do NOT Need A Big Down Payment To Buy A Home
It's unfortunate, but many people think that they can't afford to purchase a home because they don't have a large down payment saved up. Today, I discuss some down payment assistance programs that are available to homebuyers.

Down payment assistance programs provide buyers money to use as a down payment on their purchase. These are state, federal, and local programs designed to encourage homeownership, and there are several programs that are currently available to you.
Many of these down payment assistance programs target first-time home buyers. It's odd, but people who haven't owned a home for at least three years, even if they have in the past, are considered first-time homeowners by these programs.
One program offers up to $15,000 in down payment assistance! While these programs generally require that you have income below a certain level, the income thresholds can be pretty high and, for some programs, they only consider the individual who is on the mortgage rather than the entire household income. In other words, these programs are more inclusive and apply to a lot more people that it might initially see.
Combining the historical low interest rates with a down payment assistance program could allow you to buy a home now and get really favorable terms, so it's something you should consider. To learn more about these programs, or if you need real estate assistance of any kind, please don't hesitate to reach out to me. I would love to hear from you!
Elle Soles, Realtor
970.531.3637
Real Estate of Winter Park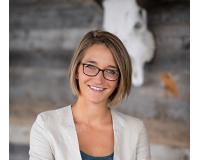 Author:
Elle Ennis
Phone:
970-531-3637
Dated:
May 24th 2017
Views:
601
About Elle: Elle is proud to be one of the few true Grand County natives you'll meet. Daughter of the Assistan...