Why Living In A Small Space Will Make You Happier

Why Living in a Small Space Will Make You Happier
How do you picture your dream house? Is it an extravagant Victorian-style home on the corner of a sprawling neighborhood with a large yard to match? Maybe it's a big cabin sitting on a wooded lot, or perhaps an enormous ranch home with enough spare bedrooms to host the entire extended family.
Would your dream home ever be a small cottage or bungalow with just enough room for what you need and nothing more?
Well, perhaps it should be. After all, haven't we heard for most of our lives that "less is more?"
Now, to be clear, we're not saying you should immediately sell off 90% of your possessions and squeeze into one of those trendy tiny homes, but we are saying that opting for a smaller space may in fact make you happier.
Let's take a look at some of those "less is more factors" when it comes to purchasing a new home:
Less Expensive
This might be the most obvious. Sure, most of us would agree that we'd love to have an extravagant home to host – and perhaps show off to – our friends and family, but just how often do we need all those extra bedrooms? Plus, smaller homes don't only tend to be less expensive outright, but they're also much less expensive to heat and cool among other things.
Less Maintenance
Less house means less maintenance, plain and simple. Of course there's going to be some maintenance involved in any home, but the less space means the less work required to keep everything up to your standards. And if we're being honest, who really wants more work to do after a long day?
Less Cleaning
Do we really need to say anything else here? Less time spent vacuuming, scrubbing and dusting means more time spent enjoying your home - not occupying all your downtime trying to tidy up the spaces you hardly use anyhow.
Less Decorating
Sure, decorating can be fun and as a matter of fact, it should be, but decorating a massive home can be extremely time-consuming, stressful, and downright expensive. If you've ever had to decorate a large space before, then you understand that it's easy to lose sight of those fine details that really make your home yours. With a smaller space, it's much easier – and achievable – to dial your home exactly how you like. Even the tiniest of details will get more attention, meaning that even though you have less space, you'll have more space that displays exactly the personality you're trying to convey. And if nothing else, your bank account will certainly be thankful.
Less Environmental Impact
It's 2018, and if the environmental impact of your home isn't yet on your radar, now's the time to start thinking about it. With a smaller home, you're not only using less resources to build, but you're consuming less energy to heat in the winter time, cool in the summertime, and generally maintain day-to-day.
Less "Stuff"
Downsizing means letting go of all of those unnecessary material possessions that you've collected over the years. Do you really need an entire attic's worth of holiday decorations? Probably not. Plus, research shows that less material possessions actually results in a happier life. So go ahead, get rid of all that extra baggage and see how much better you feel – especially when you don't have to keep packing and unpacking dozens of boxes labeled "XMAS" every year.
More Time for the Things You Love
Remember how we mentioned, "less is more?" Well, when it comes to less space, the result is more time – lots more time. How that time is used is totally up to you, but what could really make you happier than more time spent with friends and family, more time spent outside, more time relaxing, or more time doing anything other than cleaning, fixing or spending money?
Probably not too much.
Elle Soles Ennis - Broker Associate - Real Estate of Winter Park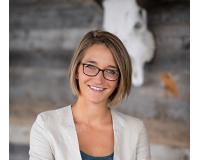 Author:
Elle Ennis
Phone:
970-531-3637
Dated:
July 28th 2018
Views:
741
About Elle: Elle is proud to be one of the few true Grand County natives you'll meet. Daughter of the Assistan...