Why Hasnt This Condo Sold
Why hasn't this condo sold? That's the most common question I receive as a real estate professional working in the second home, ski resort market of Winter Park, Colorado. In this resort market in the Colorado Rocky Mountains, the number of days on market are decidedly different than in a primary residence market. These are second homes, there is no urgency to buy or sell, and typically, the seller is making money on nightly rentals to the skier traffic, so they can hold on for quite some time.
If I were to do a standard sales market analysis, with the condominiums that have sold in the Winter Park area over the last 12 months, the average days on market is 261. This is pretty standard for up here at a ski resort, just in case you were starting to panic a little! We're still rebounding a bit after these last several years of the global economic meltdown.
So why is this one bedroom, Hi Country Haus, condominium still on the market after 762 days? Priced at $97,000, it seems like it is priced within striking distance anyway, maybe a little high but not too much. The monthly HOA fees of $286 per month include gas hot water baseboard heat, cable tv, internet and a fantastic clubhouse right next door that has several indoor hot tubs along with an indoor swimming pool for the entire community. It is within walking distance to the Town of Winter Park downtown core, with all of the coffee shops, shopping and restaurants. It is on the free shuttle bus route to the Winter Park Resort so you don't even need your car after you pull up to your front door.
Most likely, this condo is rented on a nightly basis and is very tough to get into the see during our busy ski season/winter months and even through the busy summer months of this resort town. The only times it is not rented is during our shoulder seasons of October and May, which we lovingly call "mud season". Buyers are not up here looking at property during those times, so no one gets to see it. Good news for the seller as far as rental income but not so good to get someone to purchase the property. As a seller, you really need to make the decision on whether you want to rent the property or sell it.
Also, with financing for condominiums remaining fairly tough, this 363 square foot condo is going to be especially tough due to its size. We have lenders that simply will not lend on anything less than 600 square feet. Being a property that is on a nightly rental program is not helping, as lenders view this scenario as an investment property and will require at least 25%, maybe even 30% down payment.
Hopefully, this seller is making some income on their investment through their nightly rentals but if they truly want to sell the property, they'll need to focus on selling and not renting. Bringing the list price down to the range where buyers think it's almost "too good to be true" wouldn't hurt either, they'll make up the difference by selling it that much more quickly.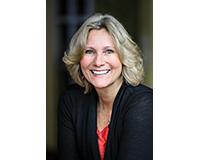 Author:
Janene Johnson
Phone:
970-531-2284
Dated:
March 23rd 2015
Views:
2,081
About Janene: Raised on the east coast, Janene moved to Colorado after falling in love with the area while here on...