Why Do I Love Winter Park
There are so many reasons why life in Winter Park, Colorado is simply amazing. I'll discuss some of the best reasons in just a few minutes but let me first say that when I moved to Winter Park in 1983, it was not such an easy place to live! We had wonderful outdoor activities for both winter and summer; like snowshoeing, skiing, snowmobiling, fishing, hiking, biking, etc. but we didn't even have one single grocery store! There was a small market attached to the one and only gas station but that was it. We have come a LONG way!
Life in the Colorado Rocky Mountains is fantastic. Winter Park is located only 67 minutes from Denver, so trips to the "big city" are quick and easy. I'm a huge hockey fan, so attending several games every season is mandatory. I do a little shopping, eat some dinner, watch the hockey game and I'm home by 11:00 pm.
With the growth of Grand County, we have so many alternatives for all sorts of shopping; from groceries to liquor to gifts. We have a brand new health facility in Granby, Colorado called Middle Park Medical Center. Because of this new facility, we can have various medical treatments, tests, appointments, etc. done up here in Grand County instead of driving to Denver.
There are restaurants throughout Winter Park and Fraser that are wonderful. You can get fantastic Chinese food, wonderful pizza and even upscale restaurants. Our Chamber of Commerce, the Winter Park Fraser Valley Chamber of Commerce, can provide much information at www.playwinterpark.com.
The school districts are phenomenal, consistently scoring very high in comparison to other districts in the state. Our teacher to student ratio is very low, so individual needs can be met easily.
Finally, the outdoor activities are the best the state has to offer, in my opinion. Downhill skiing at world class Winter Park Resort is amazing, Granby Ranch downhill skiing offers variety for all levels also. There is snowshoeing, mountain and road biking, hiking, snowmobiling, cross country skiing, mountain climbing, water skiing, sailing – you name it, we have it. And to top it all off, the views of the Continental Divide and surrounding mountain ranges will literally knock your socks off!
In a nutshell, this is a wonderful place to live, raise children, work, play or vacation.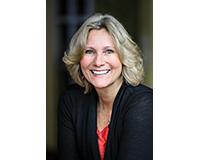 Author:
Janene Johnson
Phone:
970-531-2284
Dated:
January 15th 2015
Views:
1,583
About Janene: Raised on the east coast, Janene moved to Colorado after falling in love with the area while here on...