Where Do You Find Peace
Where do you find peace, where you are able to completely relax and, dare I say, find your happy place? The Fraser River runs through the Town of Winter Park, past the Winter Park Resort ski area and heads on down valley through Fraser and eventually runs into the Colorado River, just south of Granby, Colorado.

Personally, I will use any excuse to get next to that river. It truly makes me happy, whether the river is ensconced in ice and snow or during the Spring run-off, it makes no difference to me. The peace and tranquility of sitting by the river, listening to the water running over the river rocks is my peace. The Winter Park Fraser Valley Rotary Club started a small program called "River Clean Up". Similar to the highway cleanup projects that you see all over the United States, the river cleanup finds us as Rotarians out on the banks of the Fraser River, picking up trash. People don't mean to throw the trash (one can always dream!) but the wind does pick it up and it lands on the banks or in the river. This is just one small way our Rotary Club can make an impact on our local community.

Of course, in the real estate world, a location next to our beautiful Fraser River is worth quite a bit. We have many properties along the Fraser River, both condos and homes. If you happen to be walking along that river either in Fraser or Winter Park, don't be surprised if you see me sitting there, peacefully. Peacefully until my dogs rush up to me, soaking wet, with sticks in their mouths, hoping I'll join them in the water.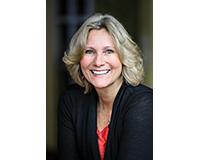 Author:
Janene Johnson
Phone:
970-531-2284
Dated:
June 6th 2013
Views:
2,193
About Janene: Raised on the east coast, Janene moved to Colorado after falling in love with the area while here on...