What Type Of Survey Do You Need When Purchasing A Property
What type of survey do you need when purchasing vacant land or a home with acreage? I get this question often…. There are lots of different surveys, but I'm going to focus on Boundary Surveys (called an Improvement location certificate or ILC), Land Title Surveys (also known as an American Land Title Association (ALTA) Survey) and topographic surveys (topo survey).
The type of survey you need depends on several factors including the type of property that is being surveyed, the topography of the property and what type of information you interested in finding out. If you are not sure, reach out to local surveyor and they can help guide you.
Grand County Surveyors: https://rewinterpark.com/services-trades/wpbdp_category/surveyors/
The most common type of land survey is a Boundary Survey or Improvement Location Certificate (ILC). As the name implies, a boundary survey involves identifying the borders of the entire property. This survey may be required by your title company to obtain the title policy. When you get your title commitment, be sure to read their requirements to see if you will need to do an ILC. This is a one-page survey and easy to read. And if you'd like you can have the surveyor mark the property corners, too.
A land title survey (or American Land Title Association (ALTA) Survey) is typically done when someone wants to purchase a piece of commercial land or large development parcel. When the buyer seeks a loan for the property, the title company will want detailed information about the type of property they are purchasing. During this type of survey, a surveyor will work use the title commitment to identify whether or not there are any sort of easements or encroachments on the land. This is a multiple page survey and a lot more detailed.
Before the construction of a new building you will need to do a Topographic Survey (topo). These surveys will not only identify the boundaries of the property, but they will also analyze the topography of the lot. This will help your architect design your building specifically for your property.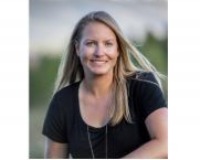 Author:
Julie White
Phone:
970-531-7155
Dated:
September 13th 2019
Views:
549
About Julie: My goal is to help people with real estate. I am invested in helping people achieve their real estat...