What Happens To My Earnest Money
I get this question often from first time home buyers : "what is earnest money? And where does that money go?"
Earnest money is required about part of your Contract to Buy and Sell Real Estate, it tells the Seller that you are a serious buyer and acting in good faith. You will have to write a check or wire funds to the title company for the earnest money. The title company will cash the check and hold those funds in their trust account until closing. At closing you will see a credit for the earnest money on your settlement sheet. The earnest money then becomes part of your down payment if you are getting a loan.
The next question is usually: "What if we have to terminate the contract?"
As long as we terminate within the terms and deadline dates in the contract, then you can get your earnest money back.
The times where buyers have trouble getting all or some of their earnest money back is when they don't show up at closing or terminate for a reason NOT within the terms of the contract.... there are many examples, but one that comes to mind is that you say you want to cancel because you found a better house you prefer to buy.
If there is a dispute between the Buyer and Seller about the earnest money, they will first have to file with the title company that there is a dispute, then try mediation before going into a court. At this point, you would need to get an attorney involved.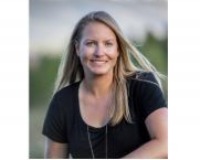 Author:
Julie White
Phone:
970-531-7155
Dated:
June 26th 2020
Views:
127
About Julie: My goal is to help people with real estate. I am invested in helping people achieve their real estat...