What Does It Mean
Contingency, Days on market, Curb appeal… Real Estate has a language all its own. Don't worry, over my next few blogs I will have you up to speed with a list of common terms you're likely to encounter.

Agent: The licensed real estate salesperson or broker who represents buyers or sellers.


Appraisal: A document of opinion of property value at a specific point in time.

"As-is": A contract or offer clause stating that the seller will not repair or correct any problems with the property. Also used in listings and marketing materials.

Back on market (BOM): When a property or listing is placed back on the market after being removed from the market recently.

Back-up agent: A licensed agent who works with clients when their agent is unavailable.

Back-up offer: When an offer is accepted contingent on the fall through or voiding of an accepted first offer on a property.

Board of REALTORS® (local): An association of REALTORS® in a specific geographic area.

Broker: A state licensed individual who acts as the agent for the seller or buyer.

Broker's market analysis (BMA): The real estate broker's opinion of the expected final net sale price, determined after acquisition of the property by the third-party company.

Broker's price opinion (BPO): The real estate broker's opinion of the expected final net sale price, determined prior to the acquisition of the property.

Buyer agency: A real estate broker retained by the buyer who has a fiduciary duty to the buyer.

Commission: The compensation paid to the listing brokerage by the seller for selling the property. A buyer agency agreement may require the buyer to pay a commission to his or her agent.

Commission split: The percentage split of commission compensation between the real estate sales brokerage and the real estate sales agent or broker.

Competitive market analysis (CMA): The analysis used to provide market information to the seller and assist the real estate broker in securing the listing.

Condominium declarations: A document that legally establishes a condominium.

Condominium right of first refusal: A person or an association that has the first opportunity to purchase condominium real estate when it becomes available or the right to meet any other offer.

Contingency: A provision in a contract requiring certain acts to be completed before the contract is binding.

Contract of sale: An agreement between the third-party relocation company and the seller (transferee) whereby the third-party company purchases property owned by the seller.

Counteroffer: The response to an offer or a bid by the seller or buyer after the original offer or bid.

Curb appeal: The visual impact a property projects from the street.

Stay tuned for more great Real Estate lingo!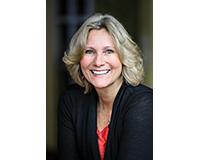 Author:
Janene Johnson
Phone:
970-531-2284
Dated:
January 10th 2019
Views:
478
About Janene: Raised on the east coast, Janene moved to Colorado after falling in love with the area while here on...