What Causes A Loan To Fall Through
What Causes a Loan to Fall Through?
Today, we're going to talk about why some loans fall apart before they get to the closing table. I'm here to explain the three main reasons loans don't make it to the closing table.
1. Misinformation. Now, the client is not misleading anyone on purpose. Once you've made an offer on a home, we will start to verify the information you submitted for your pre-approval. Let's say you have a catering business that you do on the side, and it's on your tax return but you forgot to mention it to the loan officer. That could be the difference between the loan working out or not working out.
2. Timely information. You will have to get a lot of information to the loan officer, to your agent, to home insurance companies, and more. It is important that you submit the information as soon as possible. If your loan officer asks you for pay stubs, get the pay stubs over that day or the next day. There's a lot of things going on, so getting things in on time is crucial.
3. Uncontrolled factors. Appraisals, CondoCerts, home inspections, and job loss are the main four. If the appraisal comes in low and the listing agent doesn't want to negotiate, the loan could fall through. CondoCerts make sure the condo is warranted by Fannie Mae and Freddie Mac to protect the consumer. If you get a home inspection back and the repairs cost more than what you are approved for, the loan would fall through. If you lose your job, you could lose your loan if you don't have an offer for another job.
One thing that is in your control is major purchases. Don't go and buy a new car or a boat before you close on the home. The loan will fall through.
Elle Soles Ennis - Broker Associate
Real Estate of Winter Park
970.531.3637
elle@rewinterpark.com
elle.realtywinterpark.com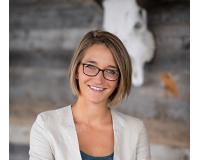 Author:
Elle Ennis
Phone:
970-531-3637
Dated:
August 23rd 2018
Views:
509
About Elle: Elle is proud to be one of the few true Grand County natives you'll meet. Daughter of the Assistan...