Wake Up Sellers and Buyers
Wake Up Mr. and Mrs. Seller and Mr. and Mrs. Buyer! Even though the real estate market in the Winter Park Fraser Valley area, home to Winter Park Resort, has experienced a depressed real estate market lately, the times seem to be a'changin'. These past several years have been a Buyers' Market to the extreme. Distressed sales allowed for Buyers to expect the deal of the century. Sales in the Winter Park area occurred, but the average sales price compared to the original list price was a whopping 89% for residential sales.
The issue that is happening right now is that the market is turning. Buyers are still expecting the deal of the century but Sellers are seeing more activity and receiving more offers. The inventory is dwindling in the Winter Park area, leaving slim pickings for the eager Buyer. The same can be said of the properties in the Grand Lake area.
That said, Sellers are still advised to listen to their real estate professional regarding recommended sales prices. Financing for condominiums in resort communities is still difficult to obtain but not impossible. The condition of the property should be in excellent condition prior to listing, whether it's a condominium or home. Put yourself in the Buyer's seat and walk into the property like it's your first view. Inspection prior to listing is always a wonderful idea, and it's recommended to fix the items when discovered! Fully completed documentation and disclosures will aid the Seller in a smooth and easy transaction.
Resort real estate in the Rocky Mountains in Colorado, especially in the Winter Park area, is still one of the best deals around. There are still many well-priced properties in our area. The summer of 2013 should be very interesting, it's time to wake up!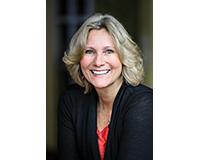 Author:
Janene Johnson
Phone:
970-531-2284
Dated:
April 30th 2013
Views:
2,226
About Janene: Raised on the east coast, Janene moved to Colorado after falling in love with the area while here on...