Vacation Home Tax Strategy
The majority of the homeowners in the Winter Park Area are second or vacation homeowners. If you are thinking about purchasing a home so you can come up here on the weekends to ski or bike, you should to talk with a financial advisor or accountant because there are some tax implications to consider. Basically, you need to figure out what will ultimately be done with the home as you age, or maybe you will have to sell because of health reasons or maybe you have inherited a vacation home and share it with your siblings. Maybe you will need to put the property in a trust or LLC.
If you leave the property to family members there are other concerns like freezing the value of the estate or removing the second home through a gift that could provide an advantage. Again, I cannot stress this enough - talk with your financial advisor. Every situation is different and they can offer a unique strategy for your specific situation.
A buyer that is thinking about renting their vacation home will have limits to the amount of deductions he can take and how many days he can rent the property. If you rent your home less than 15 days during a calendar year, not all deductions directly attribute to the rental are allowed and you need not report any rental income.
And of course, capital gains are something to consider if you decide to sell. Maybe a 1031 Exchange will work for you if you are selling one vacation home to purchase another one. Talk with your financial advisor about taking advantage of all available tax breaks.
Read this recent article in the Colorado Real Estate Journal for more details.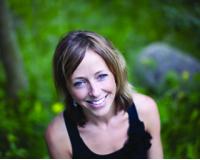 Author:
Jennifer Hughes
Phone:
970-531-1006
Dated:
June 23rd 2012
Views:
2,559
About Jennifer: Realtor Since: 1999 Community: Habitat for Humanity; organizer of food/supply drives for Mountain...