Update From The National Association Of Realtors Convention
The National Association of Realtors held their annual convention last week in beautiful downtown San Diego. It was an incredible week filled with phenomenal speakers, great education, opportunities to network with fellow Realtors and the added benefit was that we got to sight see and play in gorgeous Southern California. The fact that I live in a ski resort in the Northern Rocky Mountains of Colorado may have added just a tiny bit as to why I enjoyed that beautiful city so much. While my hometown of Winter Park, Colorado is spectacular, San Diego was a very welcome mini-vacation.
While I was there, I had an opportunity to listen to Lawrence Yun speak. Mr. Yun is the Chief Economist and Senior Vice President of Research at the National Association of Realtors. He spoke of many of the positive aspects of the real estate market across the United States but also mentioned a few of the not so positive aspects.
The reality is that home ownership is still a goal for most Americans. Rental rates across many parts of the United States, and this holds true specifically for my area as we are a ski resort with limited housing, are sky-rocketing. The generations that we call Generation X and Generation Y (Millenials) are hard-working, fast paced individuals that understand the concept that home ownership is one way to the path of building wealth. Favorable interest rates have helped them in this dream.
So while jobs have been added to our economy, wages have not increased as much as we would like but they are remaining stable and buyer confidence is growing, we still have the question of interest rates.
According to Mr. Yun, it is not a question of "if" the Federal Reserve will raise interest rates, but "when" and "how many times" they will raise them. These interest rate hikes could be fairly small overall but it does seem likely that they must be increased. The purpose of this report is not to scare you into making a decision but more to give you the heads up that if you are looking at purchasing property and thinking you might wait until after the 2015 holiday season, you may want to re-think that purchase and move your time frame up a bit.
Have a Happy Thanksgiving and good luck with your real estate adventures!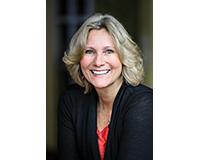 Author:
Janene Johnson
Phone:
970-531-2284
Dated:
November 23rd 2015
Views:
2,109
About Janene: Raised on the east coast, Janene moved to Colorado after falling in love with the area while here on...