Three Mistakes In My Real Estate Career
Three mistakes that I've made in my real estate career could probably turn into a novel of 1,000 mistakes I've made over my twenty plus year real estate career. But in the essence of time and lack of space in this blog, I'll keep it to three mistakes! Don't get me wrong, I'm very good at my job. My expertise happens to be in writing contracts, interpreting what provisions mean to a buyer and seller and analyzing the financial side of a purchase or sale. That said, I've done some things that, while they didn't really hurt anyone, caused me and all of the parties involved a lot of unnecessary stress. I'm hoping this will help some of you newer agents out in your quest for a successful real estate career.

First, let me give you some background of the type of real estate in which I practice. I'm a broker/owner with an independent real estate company (meaning not tied to a national franchise). We are a very busy, energetic and knowledgeable real estate company that works in the resort real estate market in Winter Park, Colorado. We're in the heart of the Colorado Rocky Mountains, home to the nationally recognized ski resort Winter Park Resort. We're located in Grand County, which is also home to Rocky Mountain National Park. We primarily work with second homeowners, which brings along it's own special challenges in the real estate industry. Currently, while we are certainly not the largest real estate firm in Grand County, we hold the market share so far in 2014 for total property sold. We've held that position for 7 of the last 8 years that we've been in business.

The buyers and sellers that I work with on a regular basis do not necessarily live in this area. That brings me to my first mistake. Because my clientele is not in the area, we tend to communicate via email. It works well with busy buyers and sellers and is a wonderful way to document what's been said. The problem is that sometimes, it just works better to PICK UP THE PHONE! I know that most of us live and breathe by our smartphones and can be alerted asap when a text or email comes in. But the general public does not necessarily live like this. A quick phone call, even if it's to leave a message regarding the gist of what you want to discuss, can be a life-saver. I've actually had potential clients tell me that if I hadn't called them, if I had relied on emails to try to garner their business, they would have gone elsewhere. I've noticed that when I respond by email when I should just pick up the phone is when I'm trying to avoid a difficult conversation. Suck it up and make that call! What can they do, throw a shoe at you?

When I was fairly new in the business, our industry was not as technologically savvy as it is now. That said, I have always been very interested in technology, gadgets, etc. My second mistake was jumping on every new techno-gadget band wagon that came along. I was the first in our office to have a Palm Pilot, I thought I was all that and a bag of chips! I spent a lot of money that I really didn't have, in buying the newest, best, fastest gadget out there. Learn from my mistake, be very careful in spending your hard-earned dollars on technology. There are a lot of resources out there that can help you sift through all of that information. But I really did like that darn Palm Pilot! That was actually one of my good decisions but I had a lot of others that didn't work out as well.

Finally, and I still do this from time to time, is that I don't always set the proper expectation with buyers or sellers. In the State of Colorado, our default relationship to a potential buyer or seller is Transaction-Broker. That's a very neutral status and means we are the advocate for the transaction, not for one party or the other. The seller or buyer can then hire the licensee as "their" agent. In the case where the licensee has a seller agency agreement in place on a listing, and then brings in a buyer, the licensee then needs to switch the seller back to that neutral Transaction Broker status. This is a possible scenario that needs to be discussed PRIOR to a seller signing a listing agreement. Unfortunately, sometimes I haven't really listened to whether or not the seller (or buyer) understood what this means to them in the scope of a transaction. Invariably, there are a lot of emotions brought out when a buyer or seller feels they have been misled, as unintentional as it might have been. What I am really saying here is that you need to LISTEN to your buyers and sellers and do not be afraid to discuss these legally binding documents for as long as is needed for them to be fully informed.

That's all for now, even though I could go on for days! Thank you for reading and good luck in this wonderful world of real estate sales!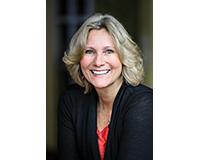 Author:
Janene Johnson
Phone:
970-531-2284
Dated:
November 13th 2014
Views:
2,110
About Janene: Raised on the east coast, Janene moved to Colorado after falling in love with the area while here on...