The Process Of Obtaining A Mortgage Loan
Mortgage Process
Purchasing a home can be exciting but navigating the mortgage process can be an intimidating process. I am here to simplify it for you. There are 6 main steps to the mortgage loan process: pre-approval, house shopping, mortgage application, loan processing, underwriting and closing.
Pre-Approval
This first step is much simpler than most think and having a pre-approval letter in hand is a MUST. In today's busy market it can be the difference between winning and missing out during a multiple offer situation. A loan pre-approval letter sets you up for a smooth home buying experience. During this phase, your lender will be pulling your credit score and credit history and will be able to identify a loan amount for which you qualify for. This will help focus your time on homes that are in your price range.
House Shopping
This is the fun part, I help you find properties that fit your criteria. When we find the right property for you and it's time to make an offer, we'll discuss the ins-and-outs of how to best structure it. I'll guide you through the contingencies as the contract progresses.
Mortgage Application
At this stage, you will provide your lender with information such as your employer, length of time with that employer, salary, assets, debts, and more. You will also finalize what type of loan you will be getting. Some include conventional, non-conventional, jumbo or government-issued loans.
Loan Processing
A loan processor will open your file and prepare a complete package for underwriting. This package will include things like your credit report, verifying employment and bank deposits, order a property appraisal if required, and order title research.
Underwriting
The last step before closing. The underwriter will cross-check your information and see if you are eligible for the loan you applied for. They will comb through the loan documents to ensure everything is in compliance and satisfactory for the lender to approve the loan.
Closing Day
The day is finally here when you take ownership of the property. At the closing table, you should expect to review and sign your loan documents. Some of these documents include a closing disclosure, promissory note, deed of trust, certificate of occupancy and more. Upon signatures, the title company will complete the recording, funding and then the property is yours!
Lastly, there are some things to keep in mind. Be responsive to your lender, they may require additional information and documents throughout this process. While your loan is in progress avoid taking on any new debt, such as opening a credit card, purchasing a car, or any large purchases. These sorts of changes affect your debt-to-income ratio and could stop you from obtaining the loan.
I hope this helps give you a better understanding of the mortgage process. It can be intimidating but that's why I'm here. Have any more questions on this process? Please don't hesitate to reach out!
Elle Soles Ennis
Real Estate of Winter Park
Broker Associate
(970)531-3637
Elle@REWinterPark.com
Sources:
6 Steps of the Mortgage Loan Process: From Pre-Approval to Closing by Tony Mariotti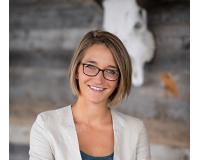 Author:
Elle Ennis
Phone:
970-531-3637
Dated:
January 7th 2021
Views:
115
About Elle: Elle is proud to be one of the few true Grand County natives you'll meet. Daughter of the Assistan...