The Amazing Benefits Of Living Near Winter Park Resort
The Amazing Benefits of Living Near Winter Park Resort
Winter Park and the surrounding Fraser Valley is nothing short of paradise. Whether you're an avid outdoorsman, spending the majority of your time deep in the backcountry; or just someone who appreciates sprawling, awe-inspiring views as you sit by the fireplace with a glass of wine in hand, Winter Park is sure to have the very best of what you're looking for.
But perhaps the greatest benefit to living in the Winter Park area is the unbelievably close proximity to Winter Park Resort. Boasting comparable terrain and amenities to any other major ski area in North America, while still retaining a genuine Colorado mountain town vibe, Winter Park Resort is perhaps one of, if not the most under-rated destination ski areas in the world. And what's even better is that it's not simply a winter resort. In fact, skiing is only the tip of the iceberg when it comes to this multi-season attraction.
With that said, let's take a look at the five amazing benefits of living near this world class resort:
1). The Skiing
Of course, this one tops our list. With over 3,000 skiable acres across seven distinct territories, Winter Park Resort truly has something for everybody. From the leg-burning bumps of Mary Jane, to the long, cruising groomers of the Winter Park territory, this ski area proves time and time again to be a hit with the entire family. It's a place that beginner skiers can comfortably grow into expert skiers without ever getting bored. And with a lift that reaches 12,060 feet in elevation, the views from the top are alone worth the price of a lift ticket.
2.) The Views
Like we just said, the sight of snow-capped peaks from 12,060 feet is enough to warrant a visit to Winter Park Resort. However, you don't even have to leave the comfort of home to see some of the most amazing views in town. With Winter Park Resort looming over the towns of Winter Park and Fraser, you're sure to have a picture perfect view of the ski runs from practically anywhere you stand. Whether you're sitting on your patio, or enjoying a happy-hour drink in town, there is nothing quite like watching the sun set against our local ski area – especially when it's freshly coated in snow.
3). The People
Coloradans are well known for their hospitality, but ask anybody who lives in the Centennial State, and they'll agree that Winter Park and the surrounding Grand County is an even different level of nice. Some may say it's the result of small town mountain living, but us locals know that it's because we have a world-class ski area in our backyard. With some of the best snow (in both quantity and quality) found anywhere in the country, there is plenty to be happy about. And with those 3,000 acres of terrain, there's plenty of great skiing to share with everyone. While other Colorado ski towns get criticized for their "uppity" vibes both on and off the mountain, Winter Park is known across the ski industry for its non-pretentious, welcoming atmosphere.
4). The Biking
Remember when we mentioned that Winter Park Resort wasn't just a winter resort? Well, that's because it's a pretty darn good mountain biking resort as well. How good? Well, let's just say Mountain Bike Capital USA good. Cyclists from all over the world flock to Winter Park every spring, summer and fall because there's really nowhere else that compares. With Trestle Bike Park offering trails to appease everyone from the first timer to the diehard downhill enthusiast, Winter Park Resort proves to be an all-season, all-age friendly resort for anyone and everyone.
5.) The Culture
Perhaps the best benefit to living near Winter Park Resort is the culture. When you live here, you can feel immediately that you are a part of something. It's hard to exactly pinpoint, but it's a contagious love and admiration for the outdoors – for healthy living and an appreciation for the people who surround you. Maybe it's the high altitude or the clean mountain air, but there is definitely something in the air around here. The proximity to Winter Park Resort fuels a community that appreciates all the right things in life, and welcomes you to be a part of it – whether you've been here for decades or just moved here last week. And you don't have to be an adrenaline junkie to live here, but we can bet you soon will be!
Elle Soles Ennis, Realtor
970.531.3637
elle@rewinterpark.com
Photo By: Jordan Ennis @jennisis4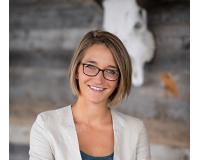 Author:
Elle Ennis
Phone:
970-531-3637
Dated:
December 10th 2017
Views:
723
About Elle: Elle is proud to be one of the few true Grand County natives you'll meet. Daughter of the Assistan...