Seven Tips To Help Plan Your Next Family Friendly Resort Getaway To Winter Park
Seven Tips to Help Plan Your Next Family-Friendly Resort Getaway to Winter Park
Vacations with family are supposed to be fun, relaxing and memorable experiences. But with all of the planning, running around and stress that comes with trying to fit every last activity into a small window, it can become more like work than play.
Unless of course you and your family are properly prepared.
By taking a few considerations – and planning out the logistics of your trip before you arrive – you can guarantee that you and the entire family have a fun-filled adventure with memories to last a lifetime. Below are seven tips to help plan that next family-friendly resort getaway
1). Find the resort that best suits your family
When was the last time everyone in the family went skiing? If you're the type that goes every weekend, with kids who can easily handle themselves on any type of terrain, then maybe it's not much to worry about. But if dad's comfortable on double blacks while the young ones struggle with green runs, perhaps select a ski area that best suits everyone's ability. In the Winter Park area, we are fortunate to have two separate ski areas with two unique atmospheres in Winter Park Resort and nearby Granby Ranch. While Winter Park Resort offers the destination-ski-area vibe – with everything from beginner to expert-only terrain – Granby Ranch offers a scaled-down atmosphere suitable for families who aren't quite ready to navigate that major-destination environment. With shorter runs and more mellow terrain, it makes a great option for families who want to test out the ski vacation experience without losing one another on a large mountain.
2). …And lodging that best fits them all
Are the grandparents coming on vacation too? Maybe the cousins are tagging along to keep the kids company. Whatever the size of your party, be sure to book lodging that best pleases the whole family. Sure, that ski-in/ski-out condo may be appealing for mom and dad, but does it have space for everyone to unwind? So many properties have amenities to appease everyone, so take some time to ensure you've booked something to keep the whole family comfortable.
3). Book lift tickets WELL in advance
There's no hiding from the fact that lift tickets can be expensive. But the key word here is can. Too many people wait until the last minute – such as after they arrive – and are faced with those daunting window-rate lift ticket prices. Take some time prior to your trip (we're talking months prior) to do some research and find the best deal possible. Don't hesitate to call the resort and see if there are any specials being offered that can help lower your costs. Your wallet will be glad you did!
4). Sign up for lessons
Sure, you all may have been skiing before, but a ski lesson is a great refresher for adults and kids alike. Plus, if the kiddos are still novice skiers while mom and dad are seasoned pros, a lesson offers a great opportunity for the grown-ups to get out and do their thing, while the little ones get some fine-tuning on their skills. And don't think that lessons are just for beginners! Most resorts offer lessons – or even guided services – for all ability levels.
5). Make sure you have the proper gear
Have you been wearing the same skiwear for two decades now? Have the kids outgrown the hand-me-downs their cousins passed along to them? Take a moment to look through everyone's gear and make sure it still fits and is still functional. Nothing can ruin a day more than not having the right gear. Whether it's goggles that don't fog up or mittens that actually keep your hands dry, it's important that your gear keeps you warm, dry and comfortable. And while it can surely be tough to get the little ones geared up and ready for the elements, don't rush through the process. Make sure socks aren't bunched up, helmets are fitted properly and exposed skin is covered and protected from the elements. It's vital that the young ones have a comfortable experience when they're out skiing – especially if you want them to do it again!
6). Plan activities to suit everyone…but keep it flexible
While your resort getaway may be solely revolved around skiing as much as possible, make sure you still mix it up. Check to see what non-skiing activities are offered, and let the kids help pick a few of them out. While dad may want to ski every hour of every day, mom and the kids may want to check out some alternatives. Whether it be hanging out at the recreation center, going on a dogsled ride, or perhaps spending the day at the tubing hill, make sure you mix up your itinerary. Just remember to keep things flexible in case the weather – or energy levels – don't cooperate.
7). Have fun and RELAX!
We know that planning the perfect family resort getaway can be a lot of hard work and even a bit stressful, but remember that this is your vacation. If things get hectic, take a step back, breathe in deep, and enjoy the experience. Time spent in the mountains can surely be therapeutic, so take it all in and keep things loose – from your daily schedule to your attitude. If everyone wants to relax at the house one day, then that's totally fine! Don't feel too stressed to squeeze every last activity into one trip.
After all, we hope this isn't your last family trip to the mountains!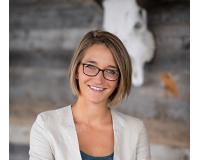 Author:
Elle Ennis
Phone:
970-531-3637
Dated:
February 16th 2018
Views:
291
About Elle: Elle is proud to be one of the few true Grand County natives you'll meet. Daughter of the Assistan...