Second Home Ownership And Taxes
With so much happening in the Winter Park Area, you may be considering purchasing a second home in Grand County. Current tax law contains tax breaks that make owning a second home appealing and affordable. However, it's important to be aware of the rules that determine which tax breaks you can take advantage of depending on how you use the property.
Personal Use - If you are investing in a second home for personal use, you can deduct 100% of the mortgage interest paid on up to $1.1 million (total) in debt, as well as property taxes on the second home.

14 Day or 10% Rental Use -
If you rent your second home for 14 days or less you do not need to report the rental income to the IRS. You will still be able to deduct mortgage interest and property taxes.

If you rent the second home for 15 days or more and use it for less than 14 days or 10% of the number of days it was rented, your second home will be considered a rental property, and all income must be reported to the IRS. However, you can deduct rental expenses as long as any personal use is factored. Maintenance days don't count! If you document maintenance with receipts, those days wouldn't count toward personal use.

If you or your family use the property for over 14 days or 10% of the total days the home was rented, it is considered a personal residence and rental expenses can't be deducted.
Selling Your 2nd Home -
Profits up to $500,000 (or $250,000 if you aren't married) are tax free on the sale of primary residence, but this doesn't apply to your second home. Previously you could make your 2nd home your primary home, however since the Housing and Economic Recovery Act of 2008, the IRS uses a ratio the time the home was occupied as a primary residence versus nonprimary residence (second home or income property) to calculate capital gains. Only the period of time during 2009 and after is used for the calculation.

A 1031 Tax Deferred Exchange is a tax shelter that allows a taxpayer to sell one investment property and purchase a like-kind investment property without paying capital gains. In this way, the investor can acquire a more valuable investment property. There are specific requirements for this type of sale/purchase including identification of a replacement property within 45 days and close on the purchase of replacement property within 180 days.
A real estate purchase is a big decision and financial commitment. When considering the tax benefits of a second home, it's always a good idea to consult a real estate tax professional. If you decide a primary or second home purchase is a good fit for your investment portfolio and family priorities, Real Estate of Winter Park looks forward to helping you in your search for property in Grand County!
For more information:
http://https://www.irs.gov/pub/irs-pdf/p570.pdf
http://https://turbotax.intuit.com/tax-tools/tax-tips/Home-Ownership/Buying-a-Second-Home/INF12015.html
https://www.hrblock.com/get-answers/taxes/income/second-home-taxes-10848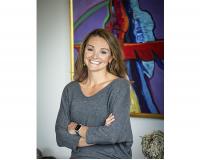 Author:
Angela Sandstrom
Phone:
970-531-0418
Dated:
September 19th 2017
Views:
707
About Angela: I fell in love with Grand County at an early age when my family traveled from Ohio to ski at Winter ...