Say What
As promised in my previous blog here are a few more Real Estate terms you are likely to hear come out of your Realtors mouth.

Days on market (DOM): The number of days a property has been on the market.
Disclosures: Federal, state, county, and local requirements of disclosure that the seller provides and the buyer acknowledges.

Down payment: The amount of cash put toward a purchase by the borrower.
Drive-by: When a buyer or seller agent or broker drives by a property listing or potential listing.
Earnest money deposit: The money given to the seller at the time the offer is made as a sign of the buyer's good faith.
Exclusions: Fixtures or personal property that are excluded from the contract or offer to purchase.
Expired (listing): A property listing that has expired per the terms of the listing agreement.
Floor duty or time: That a time, usually assigned, when a real estate sales agent answers telephones, e-mails, or walk-in requests for information on property.
For sale by owner (FSBO): A property that is for sale by the owner of the property.
Gross closed commission income: The total amount of commission income a real estate sales agent or broker receives from closed transactions.
Gross sale price: The sale price before any concessions.
Inclusions: Fixtures or personal property that are included in a contract or offer to purchase.
List date: Actual date the property was listed with the current broker.
List price: The price of a property through a listing agreement.
Listing: Brokers written agreement to represent a seller and their property. Agents refer to their inventory of agreements with sellers as listings.
Listing agent: The real estate sales agent that is representing the sellers and their property, through a listing agreement.
Listing agreement: A document that establishes the real estate agent's agreement with the sellers to represent their property in the market.
Listing appointment: The time when a real estate sales agent meets with potential clients selling a property to secure a listing agreement.
Listing exclusion: A clause included in the listing agreement when the seller (transferee) lists his or her property with a broker.
Loan: An amount of money that is lent to a borrower who agrees to repay the amount plus interest.
Lockbox: A tool that allows secure storage of property keys on the premises for agent use. A combo uses a rotating dial to gain access with a combination; a Supra® (electronic lockbox or ELB) features a keypad.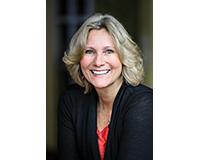 Author:
Janene Johnson
Phone:
970-531-2284
Dated:
February 6th 2019
Views:
455
About Janene: Raised on the east coast, Janene moved to Colorado after falling in love with the area while here on...