Renting Your Property In Winter Park CO
Thinking you may want to rent out your property while you're not using it? Here are some things to consider:
1.OWNER USE. How often are you going to rent it out? Some people just rent it when they are not using it, others just rent over the busy holiday weeks/weekends to make extra money and some people rent all the time. If you are renting all the time, you can potentially turn a profit. But if you are just renting when you are not using it, then typically you can estimate your rental income to help pay for most of your condo's operating expenses – like HOA dues, utilities and taxes. Most people do not "make" money renting this way, but instead, it helps to cover the condo's operating expenses.
2.RENTAL MANAGEMENT COMPANY. How are you going to rent the condo? Are you going to use a local nightly lodging company? Or are you going to use a website like VRBO.com? Here's a link to some options:http://www.rewinterpark.com/Rental+Management+Companies. These companies can provide you with an estimated income worksheet for specific properties upon request.
- Lodging companies take anywhere from 30-40%, but they do all the advertising, coordinating with the guests, cleaning, etc. Each lodging company has different standards for the condos they rent out.
- VRBO.com type sites put you in control of scheduling nightly rentals, cleaning, etc.
3.SLEEPING OCCUPANCY. How many people does the condo sleep? This is a big deal in the rental game. For example a 2 bedroom that just has a queen bed in each bedroom only sleeps 4 people. Instead, look for a 2 bedroom with a queen bed in one bedroom and 2 bunk beds in the other bedroom and a sleeper sofa in the living room – sleeping 8 people and therefore you can charge more.
4.LODGING TAX. Taxes are due on nightly/ short term rentals – 9.7% for a unit in Fraser and 8.9% for Winter Park. It is the responsibility of the owner to pay these taxes - you have to set up a sales tax account with the state. Talk with your rental management company to see if they will handle this for you.
- More Lodging Tax details:http://www.co.grand.co.us/DocumentCenter/Home/View/461
- Grand County Website:http://www.co.grand.co.us/192/Sales-Lodging-Taxes
5.AMENITIES AND LOCATION. Also, properties with amenities rent better that those without. Does it have a pool? Hot Tub? Updated kitchen/bath? Nice furnishings? Close to the free ski shuttle? Close to dining? Close to trails? Is it located at the ski base area? But along with more amenities you have a higher HOA fee.
6.SEASONALITY. Like most resort communities, we have a strong seasonality. Here is the general gist of the Winter Park/Fraser Seasonality. If you are looking in Grand Lake – Summer is the busiest, Winter is quiet.
Highest Rate/Occupancy – Christmas, New Year's, MLK, President's weekend, spring break
High Rate/Occupancy – Ski season in general
Mid Rate/ Occupancy – Summer season, could charge a little more during festival weekends
Lowest Rate/ Occupancy – shoulder seasons (aka mud season or off season)
Other blogs to read next:
Investment properties: http://juliewhite.realtywinterpark.com/blog/Buying+A+Vacation+Rental+Property+In+The+Winter+Park+Area
Lodging Tax: http://juliewhite.realtywinterpark.com/blog/Short+Term+Rental+Tax+For+Grand+County+Colorado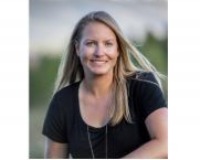 Author:
Julie White
Phone:
970-531-7155
Dated:
February 26th 2015
Views:
3,684
About Julie: My goal is to help people with real estate. I am invested in helping people achieve their real estat...