Ready Set Let It Snow
Are you ready for winter? It is still beautiful here in the Colorado Rocky Mountains, we got our wish for a beautiful late summer. The aspen leaves are still colorful but have definitely passed their peak. The peaks around the Fraser Valley are covered in snow, however, so we know we're heading into winter!
Up here in the Grand County, Colorado high mountains, we do "winter" better than anyone! We love playing outdoors, all winter long. We ski, snowshoe, cross country ski, ice skate, snowmobile, you name it. What we also do better than most is prepare our residences for the oncoming winter season. Here are a few tips that we do to make out winters safe and warm.
We don't do too much lawn mowing, so preparing lawn mowers for winter storage is not high on our list. Talk to your neighborhood hardware store or lawn mower distributor for expert advise on getting that expensive piece of equipment stored safely.
We do, however, have outdoor faucets and some even have sprinkler systems. I probably don't need to mention this but PLEASE disconnect your garden hose from your outdoor faucet before it gets much colder. You do not want for the water inside the hose to freeze, expanding into your pipes and possibly cracking them on the interior of your home. Take it from someone that learned this lesson the hard way, it was a mess! Blow out the sprinkler system as well.
With the snow load up here in the Colorado Rockies, our roofs take a beating. Between the constant sun, both in winter and summer, and feet of snow, it's a good idea to inspect your roof before winter comes. Hire a professional is my best advice. But if you feel the need to climb on a rickety ladder and check it out yourself, I hope you have good insurance! Check for missing shingles, deteriorated rubber structural foundations around vent openings, etc. We also have service providers that will remove snow a few times during the winter, which is a good precaution to keep you roof in excellent shape.
Make sure your heating system is in tip-top shape before winter hits. For some reason, hot water heaters especially like to conk out just as your family from Omaha shows up for the holidays. No joke, it's like they know.
Finally, go around the exterior of your home with caulk that matches your exterior paint and caulk holes, gaps, etc. Look especially at those places where the siding and the trim come together or where pipes and wires enter the home. Since it's still so warm up here, this is a good time to do it!
Finally, in case you condo owners think you are off the hook, these tips are good for you too! Especially the part about having a professional come through the condo and do a check up on your heating system, hot water heater, etc. Your HOA and property manager will most likely be doing a Fall inspection to check on the roofs, drainage, landscaping, etc.
Take some time while it's still nice out to get your home in good shape for the winter. The less time you have to deal with leaks and problems, the more time you can spend enjoying the beautiful Colorado winter. See you out there!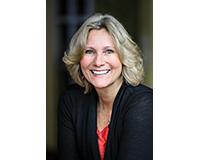 Author:
Janene Johnson
Phone:
970-531-2284
Dated:
October 16th 2016
Views:
1,083
About Janene: Raised on the east coast, Janene moved to Colorado after falling in love with the area while here on...