Parents Night Out In Fraser
The Fraser Valley Metropolitan Recreation District (FVMRD) is pleased to provide a helping hand to hard-working parents who perform their daily, dutiful responsibilities to their children 365 days and nights a year. Yes, of course it is done for love of child who is so-ooocute and does say the 'darndest' 'cutest' things! Fraser Rec understands well that even the best of parents needs some time to themselves for adult conversation with each other or with friends to laugh — at their 'cute' kids! Fraser Rec understands parents would like to eat dinner all the way through from appetizer to dessert without crying over the spilled milk and/or juice or to worry about wiping chins and sticky fingers from their adorable genius-to-be.

Whether the need is to have an intimate dinner with spouse, a movie date with your spouse, have some fun time with your own adult friends, or just need time to play 'catch-up' with the household chores: laundry, bill paying, dusting, or vacuuming, or go on a shopping spree for a new wardrobe for self or for the kids, the Fraser Valley Rec is ready to help you andgive your children a good time!

The Fraser Rec's summer parent's night out program began April 27 and runs through September 14 on various evenings from 4:30 pm to 8:30 p.m. Children must be 3 + years of age and potty trained. There is a fee, per child, which includes a pizza dinner. In accord to age level, children may be allowed to go swimming, so do bring child's swimsuit and a towel for each child registered. The trained Fraser Rec staff will bring children to a quiet time before they leave the rec center with either reading of a story or watching a movie. The benefits of this program to mommy and daddy go without saying but there is also the social benefit to your young one's as they meet other children of same or near to same age. Fraser Rec's mission statement is to bring innovative recreational programs and experiences to residents and guests for purpose of health and wellness. No doubt the parent's night out program accomplishes that!
If interested, pre-registration is a must and if cancelling, a 24-hour notice must be given in order to receive a household credit. If there is not a minimum of participants, the FVMRD reserves the right to cancel an activity for that particular evening — so do share this with your neighbors and come as a group. Cooper Creek Square merchants are willing to offer a $15 credit to your FVMRD account if you spend $50 or more at any of the participating merchants.
The parent's night out program is made possible because of the close-knit family-oriented community that Fraser is about and why I am so happy I can serve Fraser as its realtor during the past 12 years. Be assured that I am always available to assist families in finding just the right size house for their needs.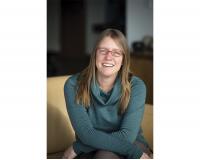 Author:
Erin Jeziorski
Phone:
970-281-9567
Dated:
June 2nd 2018
Views:
592
About Erin: Following graduation with a Bachelor's of Science degree in Geology and Environmental Studies, I m...