New Year Welcomes New Additions And New Opportunities In The Winter Park Community
New Year Welcomes New Additions and New Opportunities in the Winter Park Community
As the calendar turns over to the New Year each January, with it comes a feeling of fresh beginnings and new opportunities. Resolutions that were conjured up in the months, weeks, days - maybe even hours - preceding are finally put into motion, and for many of us, there's an eager attitude toward achieving self-improvement.
Change is no longer just on the horizon. It's here and it's now.
There's a similar feeling surrounding Winter Park and its neighboring communities at the present moment. While 2018 hinted at some change - and certainly brought about plenty of its own - 2019 brings with it a surplus of new additions and exciting new opportunities sure to improve the already alluring atmosphere of our mountain community.
Let's begin with looking at the recreational hub of Winter Park Resort. As most of us are already aware, the local ski area saw a plethora of new upgrades for the 2018-2019 season, particularly with the much-anticipated opening of The Gondola to kick off the New Year. But the resort has also unveiled a new program aimed at providing guests with a fresh way to learn and enjoy all that the area has to offer.
Winter Park's brand new adventure concierge, known as the Winter Park Adventure and Supply Co., offers guests the opportunity to book sessions with a local guide, who will show them the ins and outs of the ski area and surrounding community - everything from the best ski runs, to the most popular aprés spots. Whether you're visiting Winter Park for the first time, or are just looking for that local, insider information, the Adventure and Supply Co. will surely be a resource worth taking advantage of year round.
In downtown Winter Park, the change is even more readily apparent. Booming with the construction of new housing and commercial spaces, the town is quickly on the rise, with property values expected to increase as the city continues to improve its ability to serve locals and visitors alike. Projects such as Hideaway Station and Arrow at Winter Park will offer new housing opportunities while also bringing to life new shopping and dining spaces.
And speaking of which, there are even a number of exciting new additions to Winter Park's already eclectic mountain dining and aprés scene.
Located in Winter Park's Park Place Shopping Center - right next to Ullr's Tavern - is the new breakfast spot, Wake 'N Bacon. Specializing in authentic hashbrowns, the restaurant offers delectable breakfast staples that include everything from pancakes and burritos to scrambles and even a breakfast pot pie. A full-service bar also offers breakfast-inspired cocktails like a classic bloody mary to a nitro cold brew. Opened every day from 7 a.m. to 3 p.m., Wake 'N Bacon has quickly become a local favorite, and well worth checking out the next time you're in town.
And just around the corner, next to the new Fireside Market, is the brand new Liquor Depot, a one-stop-shop for all your adult beverage needs. Whether you're looking for a local craft beer or a high-end bottle of wine, Liquor Depot has perhaps one of the most extensive selections in all of Grand County. Opened every day from 9 a.m. to 10 p.m., the store caters to all types of customers - whether that's someone looking for a locally distilled whiskey, or someone just picking up a six-pack to take to the mountain.
But these additions are only the beginning to what is sure to be an exciting 2019 for Winter Park and Grand County as a whole. As the snow continues to pile up, and the community continues to expand, there's no better time than now to visit our mountain community. While some things promise to never change - like that charming mountain vibe that Winter Park has long been known for - there's a feeling of transformation set in place.
So make it your resolution to visit us soon, as 2019 promises to be our community's finest year yet!
By: Elle Soles Ennis - Broker Associate - Real Estate of Winter Park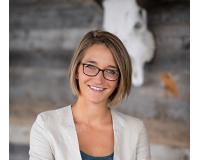 Author:
Elle Ennis
Phone:
970-531-3637
Dated:
January 8th 2019
Views:
452
About Elle: Elle is proud to be one of the few true Grand County natives you'll meet. Daughter of the Assistan...