Move Up Market
Moving Up
Is your family growing? Did you get a promotion? Are you looking for a new location? If the answer is yes to any of those questions, it may be time to move up. Moving up can mean finding a home with more square footage, newer amenities, or a more desirable location.
Increase in Price Gain
When you move up you can use the equity on your old home to make a down payment on your new home. According to CNN Money, in the first three months of this year, homeowners across the nation saw and average of $44,000 in price gain from purchase. That is the largest it has been since 2007. An article from CNBC cites Colorado as one of the hottest growing markets and informs that entry level homes are in the most demand.
Demand for Entry Level Housing
As Millennials enter the market for a starter home, the demand for entry level homes is

increasing. Supply has remained relatively low due to several factors. New housing construction dropped off during the recession and many owners are holding on to their homes longer than they used to. This means that if you are looking to make a move up, now is the ideal time. You will receive an excellent price for an entry level home and have more purchasing power and choice for more available larger homes.
Low Mortgage Rates
In addition to an excellent sellers market, the mortgage interest rates are still relatively low. According to the New York Times a thirty year mortgage rate is right around 3.89 percent. This is up from last year, but only slightly. Getting a great rate on your mortgage can make reasonable monthly payments easier to attain.
Steps to Take
To determine whether or not now is the right time for your family to move up consider the following steps:
Talk to a realtor to determine how much your home could list for.
Determine how much equity you have based on how much your home could potentially sell for. To calculate your equity subtract what you still owe on your current home from the potential list price. The result will be the income from selling your home
Determine how much money you could use on a down payment.
Get pre-approved for a mortgage so that you know exactly what rate you would be paying and what type of monthly payment you can afford. To get a pre-approval, you will need financial documents such as W-2s, your taxes, and proof of assets that you could use towards a down payment. Sellers are more likely to negotiate with someone who can prove they have access to financing for a home.
Check out the housing market and make sure that the types of homes you like, in the location you want are readily available. Work with your realtor to determine the best times to sell and buy.
A Sellers Market
In a sellers market you have more control. You can choose to accept offers that include a higher cash deposit, that waive contingencies, and allow you to stay in your home while you look for a new home to buy. In addition, you won't have to work as hard to make your home marketable. You will get higher offers if you make small improvements, but you don't have to leave behind appliances or get new carpet.
Real Estate of Winter Park
Talk with us at Real Estate of Winter Park. We can give you an idea of what kind of homes are available, where the best locations are, and what your current home may sell for. Don't hesitate to move up into your dream home. Now is a great time!
Article By: Elle Soles Ennis
Photo: "Grand Lake" by daveynin
Photo: "Quick House Sale" by John Sharin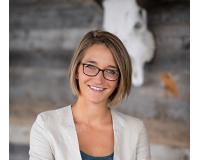 Author:
Elle Ennis
Phone:
970-531-3637
Dated:
August 2nd 2017
Views:
651
About Elle: Elle is proud to be one of the few true Grand County natives you'll meet. Daughter of the Assistan...