Master The Multiple Offer Market
1. Come in Strong
Highest and Best means...highest and best! Don't base your offer solely on the list price. Be informed on the current market in your location, and analyze recent sales and trends. Your offer should be current, not based on sales 3-6 months prior.

Offer an escalation clause, a provision to the contract stating that you will pay a certain amount above the highest offer, up to a given amount.

While a well crafted escalation clause may be effective, there are potential drawbacks. It can force the you as a buyer into a higher price against an offer that is otherwise weak (for example an offer with contingencies, while your offer is cash). An escalation clause also says to the seller that you could in fact pay more, and are NOT offering your highest and best for the property.
2. Make a "Clean" Offer with as Few Contingencies as Possible
Eliminate the inspection contingency while still protecting yourself by doing a quick inspection prior to submitting an offer. Or, write an "as is" inspection contingency. This allows you to get the inspection and get out of the contract if something comes up, but states that you won't ask the seller to fix anything.

Cash is King: rearrange finances to make a cash offer, eliminating loan and appraisal contingencies.
3. Plan Ahead
If you're shopping for real estate, be prepared with prequalification letters from a lender. If you're a buyer obtaining a loan in a brisk sellers' market, talk to a lender and get finances in order ahead of time so that your offer can be submitted with a prequal and earnest money, showing the seller that you are a buyer in a strong financial position and will be able to close the deal.
4. Be the Backup
Even in a strong sellers' market, deals still fall through. If your dream property is under contract, submit a backup offer. If the seller signs and the first deal falls through, you will be under contract. Be aware, that sometimes a backup offer can encourage the first buyer to make fewer requests based on their contingencies and may be more likely to close, because they know they have competition. Additionally, if the deal falls through due to inspection issues, do you really want to be under contract on this property?

Don't want to commit to backup position? Let your Realtor® know you are still interested. This way they can stay on top of the transaction and let you know if the deal falls through, then you can submit your offer right away!
5. Determine the Seller's Perfect Offer
Have your broker find out what the perfect offer would look like for the seller. This may come down to time of possession, few contingencies, or a quick close. If you know ahead of time what the seller's ideal offer is, you can use this to your advantage as you write your offer.
The multiple offer market can be challenging. Real Estate of Winter Park considers all options to craft an offer that combines the best strategies to help each individual buyer get the home want for the best price and terms possible!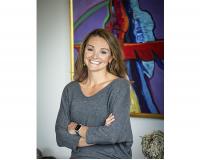 Author:
Angela Sandstrom
Phone:
970-531-0418
Dated:
September 1st 2017
Views:
361
About Angela: I fell in love with Grand County at an early age when my family traveled from Ohio to ski at Winter ...