Local Couple In Fraser Are Proud Owners Of CU Boulder Students SPARC House
Students from the University of Colorado Boulder took first place in the 2021 U.S. Department of Energy Solar Decathlon Build Challenge. The competition helps prepare future building professionals design and build highly efficient buildings that are powered by renewable energy. Two students had gone down to a showcase in Denver in 2017, and were so impressed they decided to take charge and started taking the necessary steps to one day enter the competition themselves. Now a couple from Fraser are proud new homeowners of their SPARC house all due to that fateful summer day back in 2017. The couple happened to be in the same house as the students and overheard them asking fellow contestants about how to get involved. Since they had recently purchase land in Fraser and dreamt of building someday, she handed them her card and said call us if you ever enter and need partners to invest. Not even two years later, her phone rang and the students wanted to deliver, and with affordable housing in Grand County being almost non-existent, Fraser was the perfect spot. The SPARC house stands for sustainability, performance, attainability, resilience and community, and was intended to address the housing attainability crisis and rising construction costs that Grand County and other resort towns are facing. The 1,176 square foot house has a solar panel covered roof and three heat pumps suitable for Fraser's cold weather, along with numerous other energy conserving features. It's saving so much energy already that it's selling some back to the local power grid. While energy efficiency was their top goal, students also wanted to address the housing challenges Grand County faces. So with affordability in mind while designing the home, they built a rental unit directly attached, giving the couple the option to rent it out to a local in need of housing. The Town of Fraser had implemented sustainability initiatives back in 2016, with affordability and sustainability being top priorities, so what better place for the SPARC house to call home!

Want to read the full story? Check out the links below:

https://www.colorado.edu/today/2021/04/12/house-run-sun-how-team-cu-students-sparc-ed-advances-modern-mountain-housing

https://coloradosun.com/2021/04/22/energy-solar-colorado-cu-housing-environment/?mc_cid=0441e61ed8&mc_eid=d66b41cf78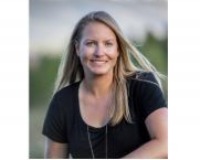 Author:
Julie White
Phone:
970-531-7155
Dated:
May 7th 2021
Views:
70
About Julie: My goal is to help people with real estate. I am invested in helping people achieve their real estat...