Life All Around Us
Have you ever wondered about the wildlife that surrounds us up here in the High Country? Like, where are they hiding when we don't see them? I was running along one of my favorite trails here in the Winter Park/Fraser Valley yesterday. It's back there in the Idlewild area - running along the Serendipity, Zoom and Ditch trails. I didn't see anyone, which is usually how I like it, but I just had a feeling, you know the one where someone or something is around you. So, I got to thinking about the countless moose and bears and whatever else is looming. Where were they? I know they live back there, but yet, I rarely see them. How often are we back in the woods, along trails minding our own business and those animals see us as we travel by? I see their footprints, there's water and vegetation....they've got to be somewhere. Anyway, it is that time of year, my favorite in Winter Park, when those animals are out and about. That's when I saw it....A female moose. She was just hanging out in the trees, about 40 feet from the trail as I ran by. Staring. Staring at me. Didn't move. I kept running along (maybe a bit faster, who knows). She was beautiful and I realized I was in her home and she had every right to stare me down. So, as you're out there on one of our area's amazing trails, I encourage you to be mindful. Stay on the trails, keep your pets nearby and enjoy - who knows, you may stumble across one of the great creatures that surrounds us!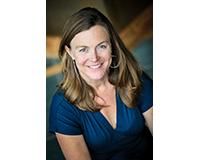 Author:
Lisa Leclair Waldorf
Phone:
970-531-1608
Dated:
June 12th 2013
Views:
2,466
About Lisa: Realtor Since: 1999 Community: Past president Grand County Board of Realtors (GCBOR); head fund-r...