Is Your Dog Ready For The Holidays
Everyone dog owner has or knows a story about the time you brought the dog to visit friends and relatives.
Taking a dog to someone's home for the holidays can be stressful. The best approach for avoiding this seasonal stress is to prepare your dog so they succeed during their visit.
The first step, of course, is to request permission to bring them along. Not everyone wants a visiting dog. Even dog lovers appreciate the advance warning. If your dog is not welcome, don't bring them, or find somewhere else to stay. A visit with an unwelcome dog can cause stress for your host, you and your dog.
Next make sure your dog has the skills they will need to be a gracious guest. The better trained your dog is, the more welcome you will both be as guests. Key skills are sit, stay, come, leave it, greet politely, and stop barking on cue. It sounds like a long list, but these are also the basics of polite canine citizenship.
Remember just because your dog has rock-solid obedience at home doesn't mean they know how to respond in the same way in a strange space. A couple of five-minute training sessions can significantly improve your dog's performance and manners while away from home as wells as exercise, chews, toys and puzzles.
Help clean up, especially if the mess involves dog hair or sloppy drinking at the water bowl. Seize the opportunity to put leftovers out of your dog's reach, and volunteer to take out the trash.
Lastly no matter how things go, send a thank-you note to your hosts expressing your gratitude that you and your dog were welcomed into their home (and, if necessary, to apologize).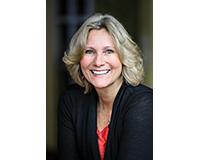 Author:
Janene Johnson
Phone:
970-531-2284
Dated:
December 19th 2018
Views:
415
About Janene: Raised on the east coast, Janene moved to Colorado after falling in love with the area while here on...