Interested In Purchasing A Mountain Property
Have you been thinking about purchasing a property in a ski resort to use as a second home? Purchasing any real estate seems to be a daunting process for most buyers but purchasing in the mountains tends to bring another level of unknown issues. Here are the answers to some of the most common questions I've received over my twenty plus year career in selling resort real estate here in Winter Park, Colorado.
I'm purchasing a single family home, do you have recommendations for inspectors to go through the home with me? Yes, there are several home inspectors that I can recommend. Since home inspectors are not licensed through the State of Colorado, I tend to only recommend those inspectors that are certified by an organization such as ASHI, American Society of Home Inspectors. Inspectors are worth their weight in gold, they go through the property with you in detail and make sure that all electrical, plumbing, etc. systems are in proper working order. They can alert a potential buyer of some problematic areas that might need additional inspection and then recommend the correct professional for that future inspection. Finally, hiring a home inspector is not just for the purchaser of a single family home. We recommend that a buyer for any type of property, from condos or townhomes to single family homes, hire a home inspector.
In a condominium, what is covered in my monthly dues assessment? The monthly dues of our condominium complexes up here do vary as to what is covered. Typically, you will see that all snow removal, trash removal, insurance and maintenance of the exterior of the building are covered in the dues you pay and are the responsibility of the Board of Directors made up of volunteer homeowners in the complex. The majority of our complexes up here hire a Property Management firm to carry out the specific tasks mentioned above, to maintain the accounting for the association and to keep the information flowing to all Board members and the general membership if asked. Some smaller associations are self-managed, so a few homeowners perform those same duties. Many times you will also see that heat might be included in the dues, such as gas hot water heat from a central boiler system for the entire building. Internet and cable are also included in the monthly dues in many instances. Every now and then you will also see that electric is included in the dues, mainly because the building was built with only one meter so it has to be paid first in whole and then split out amongst the individual units.
Does a purchase contract allow me time to review all of the association documents, financials, budget, minutes, etc. so I can see how the association has been run? Yes, there are specific dates and deadlines allowing for the review and possible objection of the association documents for any property that is part of a common interest community, be it a condominium, townhome or single family home. Your real estate agent can assist in getting these documents gathered and put in front of you in a timely manner to allow for that review.
If I purchase a home and there is no association, who does all of that work and maintenance on the property? Well, yes, you do Mr. and Mrs. Buyer! But the good news is that in mountain resort communities such as Winter Park, there are any number of wonderful contractors that can be hired to keep your beautiful resort retreat in tip-top shape. Our company, Real Estate of Winter Park, publishes a Resource Guide that provides the names and contact information for these contractors. These contractors run from snow plowers to property managers to insurance agents. We include about every category that we could come up with, to provide our clients with this information.
So, whether you are interested in purchasing a condominium, townhome, single family home or even vacant land, your local real estate professional can walk you through the process and provide all of this information and so much more. Here at Real Estate of Winter Park, we focus on providing our buyers and sellers with a seamless transaction from start to finish. All of us here at the company have been in the resort real estate business for many, many years and are committed to making the process easy and fun, everything you will find in the resort world of the Colorado Rocky Mountains!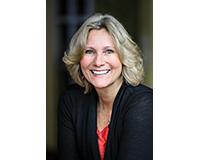 Author:
Janene Johnson
Phone:
970-531-2284
Dated:
February 2nd 2015
Views:
1,641
About Janene: Raised on the east coast, Janene moved to Colorado after falling in love with the area while here on...