If I Am A Buyer How Does My Realtor Get Paid
I'm often asked how I get paid as a Buyer's Agent and how that works. Many times buyers I've worked with don't have the funds to pay me in addition to contributing to their down payment for their loan and closing costs associated with their mortgage.
Here's the short version:
1. The Listing Company posts in the MLS the fee they are offering to the agent that brings a buyer and successfully closes the property.

2. This is typically a percentage of the price. Usually, in the 2-4% range, it is up to the Seller and the Listing Agent on what they would like to offer. Sometimes it is a specific dollar amount.
3. A recent ruling will soon make the buyer's agent's compensation available to the public.
And further explanation:
1. Why is it important to know what your buyer's agent's compensation is on the different properties you are considering purchasing? This is because you should have signed an Exclusive Right to Buy contract (aka Buyer Agency or Transaction Brokerage) with your agent. This basically lays out how you and your agent will work together, what services they will provide and what compensation you agree to for your agent.
2. So, for example, say you and your agent have agreed they will be compensated 3% of the purchase price. And you find a property you really like and would like to make an offer, but the Listing Agent (and Seller) are only offering 2.5% of the purchase price. The Buyer Agency agreement stipulates that the buyer is responsible for the difference of 0.5% of the purchase price to be paid at closing. What if you are a buyer and you don't have those extra funds? What happens then? Wouldn't you like to know this BEFORE you even write an offer? That is why this ruling will be so important and will ultimately help buyers make better decisions.
3. Buyer's agents don't work for free. And yes, you could argue the buyer is ultimately paying the commission because they are bringing the funds to closing, but it is really coming from the Listing Company who has a Listing Contract with the seller that stipulates the commissions/compensation offered to help bring a buyer and successful closing.
4. Sometimes a Buyer wants to make an offer on a FSBO (For Sale By Owner) and that seller may or may not be offering a commission, again, it is important to know this at the time you write your offer and figure it out then and not at the closing table.
Clear as mud? I'm always happy to discuss further and help buyers (and sellers) understand all aspects of the real estate process.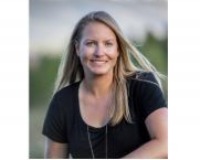 Author:
Julie White
Phone:
970-531-7155
Dated:
November 20th 2020
Views:
69
About Julie: My goal is to help people with real estate. I am invested in helping people achieve their real estat...