How To Stage Your Home To Sell
Up here in Colorado Ski Country, the majority of the homes on the market are second homes. While the homeowners may use the home very frequently, they tend not to have the normal build-up of unread mail, folded laundry waiting to be delivered to the bedrooms, various and sundry kitchen gadgets out on the countertops, etc.

But staging a home, even in the second home/resort market like Winter Park, Colorado, does require some time and effort. The payoff is huge. The trick is, let the buyer walk into the home and get a warm and fuzzy feeling from the home and at the same time, give them the space to imagine it as their own retreat. Spend some time walking into each room and just standing at the entrance. Take a look at the orientation of the furniture in the room. Does it flow well or does it stop you from stepping into the room. Look at the pictures and photos on the wall, is it overwhelming? I understand, those photos of everyone on vacation at the top of Winter Park Resort with James and Perry Peaks behind them are fantastic. But do you have one for every year for the last 15 years? Leave a few on the wall and then pack up the rest. Box up those stacks of books you've been meaning to read, leaving just a couple of them out on the coffee table. Clear out your kitchen cabinets and store the various appliances in an orderly fashion. A clean countertop in the kitchen allows the potential buyer to think the entire house is clean, period. Take a look outside the home, for curb appeal but also for cleaning up those piles of things you may use but have never gotten around to.

In Winter Park and Fraser, we get over 500" of snow a year, but the snow does melt and all of the sudden, here is that ladder you've been looking for! Life in the Rocky Mountains is a lot of fun, mainly because we like to play a lot up here. With that playtime, we have a lot of toys that need to be put away, hung on their respective hooks and just plain cleaned up.

You have about 60 seconds to make a really good first impression. Make those seconds count!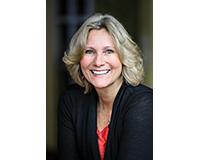 Author:
Janene Johnson
Phone:
970-531-2284
Dated:
May 10th 2014
Views:
3,761
About Janene: Raised on the east coast, Janene moved to Colorado after falling in love with the area while here on...