How To Make The Most Out Of Your Spring Break Ski Trip
How To Make The Most Out Of Your Spring Break Ski Trip
As March creeps in each year, individuals and families across the nation begin to map out the logistics for their upcoming Spring Break vacations. For many, this means taking time off of work or school in hopes of jetting down south for warmer temperatures and sandy beaches. It's an excuse to escape those last few weeks of winter and start framing the mindset for the spring and summer that's quickly approaching.
But for us snowbirds - or perhaps those looking for a shift from the norm - we know that the best possible Spring Break is one spent in the mountains.
Every March, people flock from all over the globe to hit the slopes of Colorado's ski country, and perhaps nowhere is better than Grand County's very own Winter Park Resort. The weather trades off between sun-soaked bluebird skies and stormy, snow-filled powder days, making this time of year among the best to get out and ski. One day can mean sitting on the tailgate basking in the warm glow reflected off the snowpack, while the next can mean knee-deep turns that will have you second-guessing your departure date.
And it's because of this that it's also important to know what to do and what not to do when spending your Spring Break vacation in the Rocky Mountains. Below, we've compiled a quick list of the dos and don'ts to ensure you make the most out of your upcoming adventure.
DOS:
Bring Your Sunscreen: Just like on a trip to the beach, sunscreen is pertinent when visiting the Rockies. At nearly two miles above sea level, the sun's rays prove to be a bit more intense here. Plus, with snow-covered slopes, UV rays actually reflect off the ground, making that sunscreen all the more important. Be safe, stay covered, and you may just return home with a better tan than your Cancun-bound friends.

Bring Multiple Layers: As we mentioned, the weather can be a bit fickle this time of year. But that's not a bad thing. While one day may require a down-filled layer beneath your ski jacket, the next may feel like near t-shirt weather. Pack plenty of options, that way you can take advantage of - and enjoy - whatever beautiful Rocky Mountain weather comes your way.

Drink Plenty Of Water: Spring Break has long been synonymous with consuming a healthy amount of beverages. Unfortunately, the most important one is often overlooked. At a higher altitude, and with that closer proximity to the sun, it's all the more vital to ensure you stay hydrated. Go ahead and enjoy those Spring Break cocktails by all means, but be sure to balance it out with some high quality H20 too.
DONT'S:
Ski Outside Your Comfort Zone: Spring Break is certainly a time to let loose and live a little, but make sure you stay within your comfort zone. Always ski within your limitations, and know where to draw the line whether on the hill or at the bar. We want you to arrive here and leave here in one healthy piece, so when in doubt, it's always ok to opt for the easier trail to the base.

Wait Until The Last Minute To Plan: Spring Break is a popular time of year to visit Colorado Ski Country, so be sure to plan out your trip sooner than later. There are all sorts of deals to be found on lodging, rentals, and even lift tickets, so if you're unsure what's out there, don't hesitate to give the ski resort, local lodging company, or ski shop a call in advance.

Miss Out On All Of The Opportunities: While we completely understand that skiing and riding may be your priority when visiting Grand County, we also want you to know that there is a whole slew of other activities to get out and enjoy. Whether that's a snowshoe hike, a guided snowmobile tour, a visit to one of our many local breweries and distilleries, or perhaps just a stroll through town, we want you to enjoy every last bit of Grand County, Colorado. Take advantage of trying something new, and worst case scenario, you can always come back and visit us soon!
Elle Soles Ennis - Broker Associate - Real Estate of Winter Park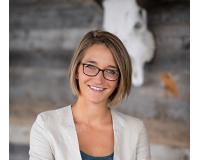 Author:
Elle Ennis
Phone:
970-531-3637
Dated:
February 16th 2019
Views:
422
About Elle: Elle is proud to be one of the few true Grand County natives you'll meet. Daughter of the Assistan...