How To Calculate Operating Cash Flow Before Taxes For Investment Real Estate
Step #2 When considering purchasing an investment property: How to Calculate Operating Cash Flow Before Taxes (CFBT)
Oftentimes Buyers ask me questions about how to find a good investment property in the Winter Park, CO area. This is the second blog in a series on this topic, to see the first blog go to the link here. After you've figured out what type of property you want, then it is time to go out and tour the properties with a local Realtor. Once you find a few that might work, then calculate the CFBT to help you decide which properties have good Return on Investments and which don't.
It is important to know the operating cash flow before taxes and to use your team of professionals to help you make educated decisions when considering an investment property.

CFBT = Total Income - Operating Expenses
Here's where your team of professionals can really help you.... need to have a good Realtor, Lender, Insurance Agent, Accountant and Financial Planner.
Your Realtor can help you find estimated rental income for the specific properties you are considering. They can also help track down a lot of the operating expenses like Homeowners dues, property taxes, utilities, rental management fees, etc.
Your Lender can help with the interest expenses, down payment minimums, closing fees, etc.
Your Insurance Agent can give you a quote on homeowners insurance.
Your Accountant can help you with estimating your tax bracket and taxable income, depreciation on the land, structure and personal property.
Your Financial Planner can help you with your short and long term goals when it comes to real estate investing.
When you have your tax bracket you can figure tax savings and depreciation deductions. Then you can calculate your return on the investment (ROI). ROI is a great way to compare properties. Most investors are looking for an ROI around 10%, but your ROI tolerance may be different.
ROI = cash invested / net income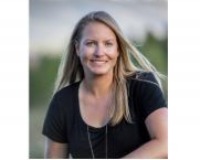 Author:
Julie White
Phone:
970-531-7155
Dated:
October 28th 2020
Views:
67
About Julie: My goal is to help people with real estate. I am invested in helping people achieve their real estat...