Homeowner Associations
Here in the Colorado Rocky Mountains, we have many condominium complexes and subdivisions that are governed by homeowner (property owner) associations. These associations are run by a Board that is comprised of volunteers from the general membership of the association. I mention the word "volunteer" specifically because these are unpaid positions and many times, the property owners that are not on the Board take an "us vs. them" stance if there are issues with the running of the association. Every in the room should have the association's best interest first and foremost and the volunteer board members should be thanked for their time.
All right, I'm off the soap box. Property Managers can be hired by these Boards to run the day to day operations of the association. The property manager will be responsible for all accounting of funds, publication of financial statements, take minutes of meetings, listen to the direction of the Board and follow through on maintenance items, etc. that come up at meetings, prepare budgets and financial forecasts, etc. Depending on the size of the association, this can be a big job.
Colorado has just passed legislation that requires that the property manager or the homeowner that is compensated for doing the property management duties, be licensed under the Department of Regulatory Agencies. This licensing is required as of this year, 2015. There is a mandatory number of education hours plus an exam that must be taken for this licensing process.
While the original idea behind this licensing was to police the property managers or hired hands that were taking financial advantage of these associations, it seemed like a big response for a fairly small problem in the scheme of things. But if it will help protect the property owner's rights and financial status, then I'm all for it. So if you own property that is part of an association, or if you are thinking of purchasing property that is part of an association, be sure to get in contact with the representatives of the association and review the documents, processes, minutes, etc. to ensure that your investment is protected.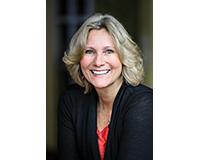 Author:
Janene Johnson
Phone:
970-531-2284
Dated:
June 10th 2015
Views:
1,500
About Janene: Raised on the east coast, Janene moved to Colorado after falling in love with the area while here on...