Grand County Monthly Homebuyer Class
Are you looking to purchase a home in Grand County, Colorado? If so, you may be a bit leery about the process or want to know everything there is to know about purchasing real estate in the area. If so, you're in luck: Grand County has been hosting a FREE monthly homebuyer's class since 2000 to aid individuals in finding the perfect home and understanding the process of purchasing a property.
In partnership with the Colorado Housing and Finance Authority, these classes are meant "to give potential first timehome-buyersthe skills needed to become successfulhomeowners, [and] to enhance the ability of lenders to extend mortgage credit to lower and moderate-income customers by educating those customers on how to obtain a mortgage they can afford."
The curriculum covers a wide variety of questions and concerns that first-time homebuyers and those unfamiliar with the market may have. These include:
Shopping for a home: This includes such topics as how to work with a realtor, finding the "right" house, negotiating the purchase, and how to obtain and use a home inspection.
Obtaining a Mortgage. This includes shopping for an affordable mortgage, handling the loan process, and what to do if your application is rejected.
Additionally, participants with any credit/or budgeting problems will be given the opportunity to meet with anadviserto come up with a plan to address their individual issues.
Upcoming classes include:
April 9th, 2018
Location: Granby Community Center
May 14th, 2018
Location: Grand Lake Fire Station
June 11th, 2018
Location: Granby Community Center
July 23rd, 2018
Location: CSU Extension Hall/Kremmling
August 13th, 2018
Location: Granby Community Center
September 10th, 2018
Location: East Grand First Station/Fraser
October 9th, 2018
Location: Granby Community Center
November 12th, 2018
Location: Grand Lake Fire Station
December 10th, 2018
[For more info on the 2018 Homebuyers Education Schedule, click here.
To attend the Grand County Monthly Homebuyers Class, it's as easy as registering for the class.Sign up by calling Sheena Darland at (970) 725-3071 to secure your spot. For more information, visit the webpage here.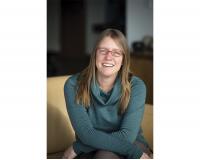 Author:
Erin Jeziorski
Phone:
970-281-9567
Dated:
April 8th 2018
Views:
396
About Erin: Following graduation with a Bachelor's of Science degree in Geology and Environmental Studies, I m...