Grand County Camping Restrictions And Tips
Grand County Camping Restrictions and Tips:
With the weather getting warmer and summer approaching, now is a great time to be reminded of camping restrictions in the Valley, along with some helpful tips to ensure you are adequately prepared for the summer camping season:
Know The Fire Restrictions: Fire danger can be high at certain points throughout the year and fire restrictions may apply. Make sure to check out the Official Grand County Website or contact the Forest Service for detailed information.
Leave No Trace: Make sure to clean up your trash, leave what you find, respect wildlife and be considerate of other visitors.
Camping Restrictions:
You are not allowed to camp on your property, with a couple of exceptions:
Camping Exception #1: If you own 35+ acres, you can camp on your property for up to 14 days. During the 14 day period, you are unable to leave your campsite "set up". Your campsite must be "closed up". You are able to store your camper on your property as long as your HOA approves it!
Camping Exception #2: One travel trailer, camper or motorhome as defined by the Grand County zoning for use during the construction of an owner built single-family dwelling. The travel trailer, camper or motorhome must be entirely self-contained, or must be connected to the well and septic, or water and sewer service for the property on which the single-family dwelling will be located. This accessory use is allowed for one continuous year and this accessory use is not available until an approved building permit has been issued. Only one continuous one year period is allowed per building permit for a dwelling unit. At the end of the one year period, the travel 50 trailer, truck camper, or motor home must be removed if construction has not been completed, or the building permit will be rescinded. No extensions will be allowed.
***If you have questions, feel free to contact the Grand County Building Department at 970.725.3255.
Source: https://www.visitgrandcounty.com/play/camping
Janene Johnson- Broker/Owner of Real Estate of Winter Park (970)-726-2923.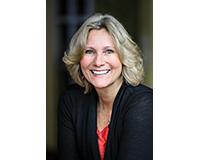 Author:
Janene Johnson
Phone:
970-531-2284
Dated:
April 9th 2021
Views:
73
About Janene: Raised on the east coast, Janene moved to Colorado after falling in love with the area while here on...