Fall In Love With Grand County Why An Autumn Visit Is A Must
Fall in Love with Grand County: Why an Autumn Visit is a Must
For many, Labor Day Weekend signals the end of summer. As the line of RVs, trailers, and station wagons descend from the mountains one last time, there's a sense of closure permeating through the air; a signal to the changing of times, when kids will have to trade in their swim trunks for school supplies, and parents will retreat back to their uninterrupted work schedules.
But there's also another sense of change in the air—a visible one—and this year, the change seems to be visiting much sooner.
As September brings cooler temperatures, with it comes the stunning annual display provided by the high country aspens. Their gorgeous final performance is illuminated with vibrant hues of yellow, orange, and red as they create a stark contrast against the fading greens of the surrounding landscape. If you're especially lucky, you may even catch an early morning dusting of snow—nature's icing on an autumn cake.
Not only is this time of year a beautiful glimpse into the Rocky Mountains' transition from summer to winter, but it's a perfect excuse to keep visiting Grand County through the "off-season."
Sure, summer may be fading fast in the rearview mirror, but while some may see it as a time of sorrow, others know it to be one of the best times of the year. The weather surrounding the picturesque landscape is crisp and comfortable, and those summer crowds are now nonexistent, leaving our open spaces as yours for the taking. The trails are empty, and there's an overwhelming feeling of solitude resting beneath those towering peaks.
Those who call Grand County home year-round aren't afraid to let you in on a little secret—now is the best time to visit.
But don't wait. With the dry summer experienced across Colorado, fall is already starting to show its vibrant colors, signaling a sooner than usual peak for the aspens' last dance.
Currently, forecasters are predicting the peak leaf viewing—or "leaf-peeping" as it's commonly called—to occur between September 18th and 29th. During this period, the majority of aspens are expected to be displaying their fall colors, making for breathtaking views that must be experienced to be believed.
Whether it's a long drive down a local road—perhaps through the Fraser Experimental Forest, up Corona Pass, or along US Highway 34—or even just a leisurely stroll through downtown Winter Park, you're sure to be greeted with some of the most captivating views that the Rocky Mountains are capable of.
But perhaps the best way to soak in the fall colors is by way of your favorite hike or mountain bike trail. After all, Winter Park and the surrounding area is home to some of the Rockies' best trails, and as you already know, it just so happens to be the Mountain Bike Capital of the USA as well. As the leaves fall upon the trails, signaling the changing of times before your very eyes, you'll be quick to forget any of those end of summer worries that school or work might be bestowing on you.
So before you put those hiking shoes away or slide the mountain bikes into storage, stop and ask yourself why the end of summer has to mean the end of mountain adventures. Instead of waiting patiently for ski season, go ahead and charge up that camera of yours, load the car up with your friends and family, and make time for a few more trips to Grand County before it's too late. With an even more laid back atmosphere, and a fall landscape that might just beat any other season out of the year, there's no excuse not to visit.
By: Elle Soles Ennis
Photo By: Jordan Ennis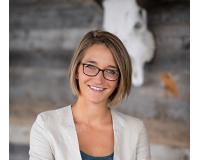 Author:
Elle Ennis
Phone:
970-531-3637
Dated:
September 11th 2018
Views:
460
About Elle: Elle is proud to be one of the few true Grand County natives you'll meet. Daughter of the Assistan...