Fall Checklist
Fall is definitely here in the high mountains of the Colorado Rockies. The aspen leaves are just about done their colorful Fall dance, the temperatures are dipping a bit and we're gearing up for a fantastic snowfall for the upcoming ski season at Winter Park Resort.

This is the perfect time to take a look at your property and make sure everything is in tip top shape.
Caulk all of the exterior doors and window frames. Look for gaps, where piping may be entering the home, and make sure those holes are filled.

You might want to call a licensed roof inspector to check out the roof before it's covered in snow for the year. Missing or damaged shingles can cause a lot of damage when the snow, wind and ice hit the roof. If you have a metal roof, look for those nails that have been lifted up as a result of ice and water getting under the panels.

Up here in the Rocky Mountains, we don't have as many gutters as you would see elsewhere. But if you have gutters, and now that the leaves are pretty much on the ground, clean those out!

Remove any hoses from outside spigots. Even those spigots located within your garage should not have hoses attached through the winter, there's just too much potential for the water in the hose and pipe to freeze and cause a mess.

If you have a wood burning stove or fireplace, call a licensed professional to clean that out before you start burning those cozy fires in the middle of winter.

Check the furnace and make sure all is in working order. Replace air filters if they are the disposable kind, or clean the permanent filter.

If you have the home listed for sale, make sure your snow removal people are lined up and ready to go. The last thing a potential buyer wants to do is tromp through a foot of snow in your driveway to get to the house.
Fall cleans are the way to go up here in ski country! Whether you are just enjoying your mountain retreat or you have it listed for sale, it's always a good idea to go through this checklist every year.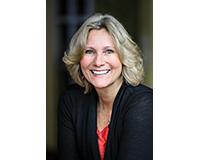 Author:
Janene Johnson
Phone:
970-531-2284
Dated:
October 6th 2015
Views:
827
About Janene: Raised on the east coast, Janene moved to Colorado after falling in love with the area while here on...