Common Grand County Building Dept Questions
I met with Brandie Hines with the Grand County Building Department yesterday and she talked about a few common calls they receive about building in Grand County, CO. (Note, make sure to 1st check your zoning regulations, and if the property is in town limits, then you have to abide by the town's regulations, too... and don't forget that if you have an HOA, they have regulations you have to meet as well). Brandie's information is below if you have any further questions and make sure to check out their website, too - lots of good information there. If you are planning on doing anything just take a second to call the county.
Brandie Hines
Grand County Building Dept
970-725-3105 (direct)
bhines@co.grand.co.us

http://co.grand.co.us/644/Building-and-Developing---in-the-County

1. Tiny Homes - the county minimum sq ft is 400 sq ft. It has to be on a foundation (or if zone mobile home - "skirted, hooked up to utilities and no wheels"). They may consider lowering the minimum sq ft, but that is at least a couple years out, if at all.
2. Camping - you cannot camp on your property (with a couple exceptions below).
3. Camping EXCEPTION #1 - if you own 35+ acres, you can camp up to 14 consecutive days. You CANNOT leave your campsite "set up" in between your 14 day camping periods - it must be "closed up" - at this point you are just storing your camper on the property and that is acceptable. NEED TO CHECK WITH THE HOA IF THIS IS ACCEPTABLE, TOO.
4. Camping EXCEPTION #2 - Camping is allowed with a permit from the county if you are in the process of building your home (have a building permit) for up to 1 year. Your camper must be hooked up to utilities. NEED TO CHECK WITH THE HOA IF THIS IS ACCEPTABLE, TOO.
5. The county does NOT enforce HOA covenants and will issue a building permit that meets their standards, but may not meeting the HOA's regulations.
6. Homes with wells - if you have a well, you can only have ONE full kitchen and a wet bar (sink and mini fridge only). If you have more than one kitchen, then it is considered multifamily and you have to go thru the process with the Colorado division of water resources to buy more water (augmentation plan). Often these homes go unnoticed until they pull a building permit for an upgrade and the county inspector notices it, the county reports these violations to the division of water resources... or the homeowner makes the 2nd kitchen compliant (e.i. removes oven/stove and large fridge). NOTE: the one EXCEPTION to this is if you are on 35+ acres, a domestic well can service up to 3 "homes" thru a subdivision exemption (no augmentation plan required). Call the Colorado Division of Water Resources for more information (303) 866-3587. (NOTE: if your property has a water permit thru a water district, then you just have to purchase an additional water tap for a 2nd full kitchen - each water district is different, so call them about their regulations).
7. Homes with septic systems - if someone is planning on adding onto their home, they need to make sure the septic system is large enough. Pull the septic permit to see how many bedrooms the septic system is designed for. The homeowner will have to upgrade the system to something adequate for the addition. (NOTE: if your home is part of a sewer district, then you just have to purchase more sewer taps if you want to add on a mother-in-law apartment above your garage, for example - each sewer district is different, so call them to see what their regulations are for your area).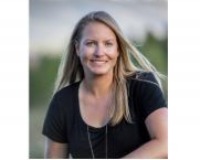 Author:
Julie White
Phone:
970-531-7155
Dated:
November 17th 2017
Views:
2,373
About Julie: My goal is to help people with real estate. I am invested in helping people achieve their real estat...