Buying A Vacation Rental Property In The Winter Park Area
Have you ever thought about buying a rental property in the Winter Park, CO Area? Well you are not alone. Since we are mostly a second/vacation home market, there are lots of home owners who rent out their home nightly when they are not using it. Ever heard of VRBO.com? This sort of "whenever I'm not using it - rent it for the night" approach typically does not make a profit for the owner. Instead it usually helps to cover ownership costs, like HOA dues, utilities and taxes. No, what I'm talking about today is when you are going to buy a rental property and actually rent it out nightly ALL the time. And how to buy a "good rental" that actually gives you a good return on your investment.
There are 4 numbers you need to know to make a good investment decision and it makes it easy to compare potential rental properties.
1. Net Rental Income
2. Cash-on-cash return
3. Net Rental Yield
4. Cap Rate
1. NET RENTAL INCOME = Gross Rental Income - (operating costs + mortgage costs). And estimated gross rental income can be determined by comparing rental rates of nearby unit. And make sure to consider all possible operating costs including management fees, property taxes, HOA dues, maintenance/repair costs, insurance costs, vacancy, utilities, etc. And make sure to STRESS TEST THE NET RENTAL INCOME: do this to simulate a "worst case" scenario. There are many factors that can impact your cash floor and net rental income figures. So, test different scenarios by adjusting the interest rate by a percent or two. Or what if it sits empty for a few months? And simply ask yourself "How much net income would I need to get from this property in order to make it worth my while?"
2. ANNUAL CASH-ON-CASH RETURN = Annual Cash-Flow / Total Cash Invested. For example, you purchase a condo for $100,000 and use $20,000 of your own cash for the down payment. Assuming the net cash flow from renting it is $450/month ($700 rent - $250 operating costs), then the cash-on-cash return on investment is ($450 x 12)/$20,000 = .27 or 27%. Look for a cash-on-cash return of greater than 20%, ideally closer to 30%.
3. NET RENTAL YIELD. Always use NET rental yield instead of GROSS rental yield.
Gross Rental Yield = Annual Rent / Purchase Price.
So, using the example above of $700/month rent, the Gross Rental Yield = $700 x 12/ $100,000 = 0.084 or 8.4%.
NET RENTAL YIELD =(Annual rent - operating costs) / Purchase Price. So, using the same example, the Net Rental Yield = (($700 * 12) - ($250 * 12)) / $100,000 = 0.054 or 5.4%. As a general guideline, you can estimate the operating costs to be about 30% of the gross rental income.
4. CAP RATE (CAPITALIZATION RATE) = Annual net operating income / Purchase price. So, if a property is purchase for $100,000 and produces $10,000 in positive net operating income, the CAP RATE = $10,000 / $100,000 = 0.10 or 10%. The CAP RATE tells you how long it will take for an investment to pay for itself. A CAP RATE of 10% means that it will take 10 years for that asset to be fully paid for. A decent Cap Rate is 10%. And as you analyze a property the years after you buy it, you should use the actual current value of that property instead of the purchase price. Why is a cap rate in commercial real estate useful for? Because individual properties differ greatly in size and magnitude, it's helpful to talk about property prices and values in a common language.
So, working this number backwards, you can determine how much Net Operating Income you need to make an investment viable. So, say the purchase price is $100,000 and you want at least a 9% Cap Rate, the Annual Net Income needs to be at least $9,000 (just multiply the purchase price by the Cap Rate). And you can also use this equation to value a property when you are making an offer, so if you already knew the Net Operating Income is $10,000 and as an investor you use a projected Cap Rate of 8%, then the asset value (or price you would consider paying for the property) is $125,000 ($10,000/ .08).
There are many investment rental properties in the Winter Park Area and I would be happy to help you make an educated investment decision.
Other things to consider: location, sleeping occupancy, owner use, updated décor and amenities. Read this blog for more details: http://juliewhite.realtywinterpark.com/blog/Renting+Your+Property+In+Winter+Park+CO

And I suggest this blog - short term tax information: http://juliewhite.realtywinterpark.com/blog/Short+Term+Rental+Tax+For+Grand+County+Colorado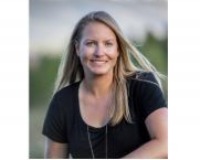 Author:
Julie White
Phone:
970-531-7155
Dated:
August 6th 2015
Views:
17,784
About Julie: My goal is to help people with real estate. I am invested in helping people achieve their real estat...