Best Time To Buy
"When is the best time to buy?" is a frequently asked question of potential home buyers in the Winter Park Area (Winter Park, Fraser, Tabernash). If you're looking to buy property here, you may have been following the market trends over the past 12 months: inventory is down, and prices are up for condos and townhomes. In fact, the number of active listings were down 6% at the end of 2017, the average sales price was up 14%...and that is just for condos. Single family homes are down 1% in the number of actives listings, and the average sales price is up 20%.
So...when is the "best" time to buy?
Historically, the number of active listing is greatest in July. The lowest number of active listings in the last 12 months was January (2018). So far it doesn't seem that numbers will be increasing much in February. Last February into March and April the number of listings steadily increased before topping out in July. Considering many homeowners use their property to enjoy ski season, as a 2nd home, rental, or combination of both, it makes sense that properties aren't hitting the market during peak ski season.
What does this mean?
If you consider supply and demand, buyers will have more choices in the late spring and early summer months. This may also mean sellers won't have such a hold on the market, because buyers will have a variety of properties to choose from. However, throughout 2017 prices continued to increase right along with the increase in inventory.
Get ready for buying season!
If you are looking to purchase property and have been holding out for our "buying season" to begin, there are a few things you can do to get ready.
Explore the market - Check out what is available now, and familiarize yourself with current purchase prices. Even with an increase in inventory last year, prices steadily increased throughout the year.

Talk to a lender - In the current market, an offer is stronger when submitted with some type of a lender letter, or "preapproval." This will also give you an idea of your purchasing power, so you know what type of properties may work for you.

Visit! - Spend time in areas in which you might like to purchase. Rent for a weekend in a complex in which you think you might like to purchase property.
Questions? Let us know. We are happy to talk about what's happening in our busy market!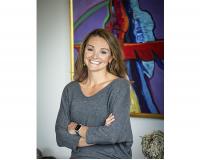 Author:
Angela Sandstrom
Phone:
970-531-0418
Dated:
February 10th 2018
Views:
871
About Angela: I fell in love with Grand County at an early age when my family traveled from Ohio to ski at Winter ...