Benefits Of HOA Living
The Benefits to HOA Living
As a prospective homeowner, the topic of Homeowners Associations is sure to be a key element of discussion. You may be wondering whether you want to have an HOA presiding over your community, and while some individuals may critique them, it's important to understand the surplus of benefits that HOAs actually provide before making any assumptions.
Below, we've compiled a list of our ten top reasons why HOAs are a positive asset to any potential homeowner.
Increased Amenities
Do you enjoy having easy access to recreational amenities and more? If so, this is one of the biggest benefits that HOAs provide. From community pools, parks, and tennis courts, to outdoor gathering spaces, you can rest assured that these amenities will not only be easily accessible, but their livelihood will prove much more stable than those neighboring public facilities that can often be overcrowded.
Well-Maintained Amenities
In a well-run HOA community, maintenance issues and the like will constantly be top priorities that receive immediate attention should anything need it. Whether you're enjoying a lush green open space with your four-legged friends, or a crystal clear swimming pool with your family, you can sit back and enjoy yourself knowing that your HOA will keep them in tip-top shape.
Sense of Community
With the combination of shared spaces and amenities, HOAs also provide an overlying sense of community as a whole. Not only will you be out and about brushing shoulders with the neighbors, but you will all have a pre-existing sense of community knowing that you all own an equal share. Some HOAs may even provide community-focused areas just for the sheer purpose of bringing everyone together.
A Quicker Fix
Whether it's providing basic maintenance services on your home, added security through access points, etc., your HOA will most likely go above and beyond the level of services that your local municipality can offer. Having an issue with a leaky faucet? Maybe there's pothole forming in the parking lot. Don't worry about searching for a plumber to fix it or the town to make road repairs, your HOA will have you covered in a timely and efficient manner.
Stabilize Property Values
Concerned about the potential for property values to decline? Well, one of the major benefits to having an HOA is that they impose rules for a reason - specifically to prevent just that. Even if the economy starts to trend downward, you can rest assured knowing that the value of your home is protected and paramount.
Can Actually Increase Property Values
In addition to protecting the value of your home, HOAs even have the potential to increase the value. Homes within HOA communities tend to sell at a higher price point than those outside, thanks to the added services, security, amenities and such that they often ensure.
Home Maintenance Services
One of the biggest upsides happens to be the home maintenance services they provide. While they may impose rules and regulations - which we'll touch on next - that also means that major projects, such as exterior home improvements, can be coordinated and handled by the HOA, leaving much more free time for you to simply enjoy your home.
Rules and Regulations
While some potential homebuyers may be wary of the rules and regulations imposed by HOAs, a lot of times they are actually found to be preferable. With guidelines surrounding everything from home appearances to communal space rules and regulations, you'll be content knowing exactly what to expect from your neighbors and the surrounding community. Rules don't have to be a bad thing!
Shared Ownership
We touched upon the community aspect earlier, but because all of the homeowners pay into the association, you and your fellow community members will all have equal ownership in the ample facilities, amenities, spaces, and more. Not only does this give you more of a voice, but it also provides a much better sense of pride and ownership in the community as a whole.
Aesthetically Pleasing Environment
Take a stroll, walk, jog, or detour through any HOA community and you'll notice something right away - they look darn good. Between HOA provided street cleaning, lawn maintenance, and typically a cohesive overall vibe throughout the homes, HOA communities tend to always be pleasing to the eyes. But more than that, they prove to be a pleasing environment for you and your family to proudly call home.
Elle Soles Ennis - Broker Associate - Real Estate of Winter Park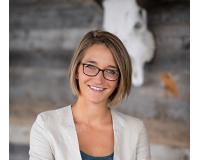 Author:
Elle Ennis
Phone:
970-531-3637
Dated:
April 20th 2019
Views:
674
About Elle: Elle is proud to be one of the few true Grand County natives you'll meet. Daughter of the Assistan...