6 Housing Trends That Will Change The Real Estate Industry
Six Housing Trends that will Change the Real Estate Industry
With 2017 quickly coming to a close, there is no better time than now to start looking toward the new year – especially when it comes to the real estate industry. Like many facets of our lives, the real estate industry is ever changing and ever evolving. For potential homebuyers, it can feel a bit daunting jumping into waters with such constant transformation, but by being aware of the current and future trends, you can navigate with confidence and ease.
Let's take a look at six housing trends that will surely change the real estate industry in the months ahead:
1) Smart Home Automation
From smartphones to computers, there is no denying that each passing year provides us with exponentially more technological advancements. For 2018, it looks as though this may finally spill over into how our homes are built and operated. From advancements in major factors such as security and wiring, to updates in smaller features such as appliances and light automation, homes are finally becoming more like our phones – smarter. As these gadgets become more commonplace, they will also (fortunately) become more affordable. Look for smart home automation to gain popularity in 2018 and beyond.
2) Emergence of Generation Z
We've all heard the constant fuss over the Millennial generation, and, consequently, its impact on everything from dining chains to the housing market, but the media has yet to prepare us for the emergence of the Generation Z demographic. Defined as anyone born between 1995 and 2001, these soon-to-be post-college individuals are projected to affect the housing market much the same as the Millennials – full of debt and in search of a more city-living atmosphere. They are also projected to reach 2.56 billion individuals around the world by 2020, meaning they will have a huge impact on the future of countless industries – real estate being one of them.
3) Rise of Secondary Markets
As more and more individuals congregate in major cities (such as the aforementioned Millennials and soon Generation Z) in search of higher paying jobs and an urban lifestyle, the corresponding real estate markets have become increasingly strained. With that in mind, individuals and families are now searching for real estate in secondary markets or medium-sized cities. With lower asking prices, it's certain that these markets will continue to trend upwards in the foreseeable future.
4) Increase in Specialization
It used to be that real estate agents could essentially sell anything to prospective homebuyers. But today, successful real estate agents aren't simply looking to – or are expected to – sell anything based on generalizations. Homebuyers now want both a more personalized home-buying experience in addition to a more personalized home. Period. Whether it's a newly married couple looking to buy their first condo, or a large family in search of a multi-million-dollar home, the details matter. Not just for the buyers, but for the agents as well. The best agents will be the ones looking at the small touches – not overlooking them.
5) Decrease in Affordability
While wages have been growing across America – and continue to do so – the places and cities where salaries are on the rise are also, ironically, the same places that are the least affordable. Sure, it may seem a little bleak, but as mentioned earlier, there is a rise in the affordability among secondary markets. Homebuyers who are looking to buy in these "unaffordable" areas may have to be flexible in their locations. Searching in markets just outside of your city or town of preference may not be such a bad thing – it's going to save you a lot of money and stress in the long run.
6) Housing Shortage
Baby boomers are staying in their homes longer. Millennials are struggling to buy homes at all with staggering debt and urban-focused lifestyles, and Generation Z is emerging with similar characteristics. The result is a shortage of housing as the industry struggles to accommodate a diverse spectrum of individuals. But 2018 should see a shift (for the better!) as homebuilders see opportunity in shaping products to this peculiar market. By scaling things down in more energy-efficient homes (or condos and townhouses), the shortage may have a positive impact on those looking for a first home or starter home.
So, if you're looking to become a prospective homebuyer in 2018, consider some of these trends that will surely have an effect on the real estate industry in the months to come. By anticipating some of the ups and downs of this ever-evolving industry, you'll have a head start in the right direction toward owning your new home.
Written By: Elle Soles Ennis, Broker Associate
Real Estate of Winter Park
Photo: http://harrenmedia.com/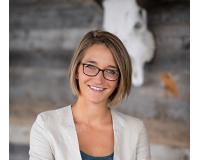 Author:
Elle Ennis
Phone:
970-531-3637
Dated:
November 7th 2017
Views:
501
About Elle: Elle is proud to be one of the few true Grand County natives you'll meet. Daughter of the Assistan...