Why Listing Photos Matter
Why Listing Photos Matter
They say a picture is worth a thousand words- so what would you want your listing photos to say to potential buyers? When listing a property, photos are extremely important in order to spark a buyers interest in wanting to see the house in person. I don't know about you, but when I am viewing hundreds of properties online I am drawn to the clean, crisp, professional photos that give off a positive vibe. When competing with tons of other properties on the market you want your photos to appeal to the eyes of the buyers so they find the property worth viewing in person.
Here are some things you can do to ensure your listing photos will showcase the home buyers would want to live in:
Staging- First things first, it never hurts to tidy up the home before a photo shoot. The goal is to create a photo that makes it easy for buyers to envision themselves making memories in that home. With personal junk scattered around the house in listing photos, it can be difficult for a buyer to imagine themselves in the home which may cause them to lose interest. Reducing clutter will also make the home look more spacious and appealing.
Professional Photo Quality- Having a professional photographer and a high-quality camera helps produce photos that will attract buyers. Professional photographers are educated on how to take pictures that will properly showcase the home through appropriate equipment and solid lighting, and they know which settings to use on the camera to crisp up the photo. They know how to brighten the place up to make it look like a positive, welcoming environment. Studies show that listings with professional photographs sell 32% faster, spending only 89 days on the market compared to 123 for other homes. (PR Newswire).
Number of Photos: According to the National Association of Realtors 2017 study, Homes with one photo spent an average of 70 days on the market, but a home with 20 photos spent 32 days on the market. Having more listing photos makes it easier to understand the layout of the house. If there's only one photo of the house, buyers may question why there aren't more photos? Is there something to hide?
These are all things to consider when making decisions on listing photos. With technology playing such a huge role in Real Estate today, professional photos are very important and can benefit you a great deal!
Sources:
https://www.nar.realtor/sites/default/files/documents/2017-profile-of-home-buyers-and-sellers-11-20-2017.pdf
https://www.prnewswire.com/news-releases/professional-real-estate-photography-sells-homes-32-faster-273534171.html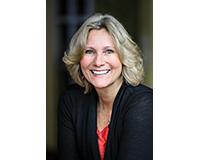 Author:
Janene Johnson
Phone:
970-531-2284
Dated:
January 5th 2021
Views:
92
About Janene: Raised on the east coast, Janene moved to Colorado after falling in love with the area while here on...