Grand County Internet Options
Whether you're new to Grand County or just looking for a change, choosing the right internet provider can be important depending on where you live in the county. Most everyone has heard of Comcast and CenturyLink, and while they're popular providers, they may not service your area. If you have the luxury of living in some of the county's rural areas, you're aware that getting wireless internet might seem out of the question. For those Grand County residents seeking service in a rural area be sure to check out Grand County Internet Services and Slopeside Internet.
Grand County Internet Services provides high speed fixed wireless internet in areas other providers may not reach. They were the first in high speed internet across Grand County starting in 2001 and have built a wireless backbone expanding over Fraser, Grand Lake, and Kremmling. Unfortunately, if you are in a wooded area, this provider may not be the right fit. A line of sight to one of their broadcast antennas is required, meaning trees could affect the signal strength. No need to guess though, they offer a preliminary site analysis to see if your property reaches certain requirements. For more information be sure to check out the link below.
http://grandcountyinternet.com/Home.html

Slopeside Internet is another provider for high-speed fixed wireless internet across the rural areas of Winter Park, Tabernash, and Fraser. They also service specific subdivisions, which include Pole Creek Valley, the Highlands, and Sunset Ridge just to name a few. Once a new client reaches out to Slopeside, they will confirm ownership and most likely set up a site visit to make sure your home is serviceable. You can find more information about this provider at the link below.
If you choose one of these providers, the outside antenna they will need to install might look something like the photo below.
If you still think where you live might not give you the best internet you would like, try adding a signal booster. Some past clients of mine that live in rural areas have found the booster to be quite helpful.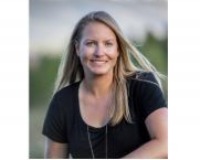 Author:
Julie White
Phone:
970-531-7155
Dated:
October 14th 2020
Views:
84
About Julie: My goal is to help people with real estate. I am invested in helping people achieve their real estat...