Curious About The Air Quality In Winter Park Area
With all the wildfires happening, especially with one close to Grand County, some may wonder how bad the air quality is with all of the smoke. If you've been around the Fraser Valley lately it's been hard to ignore and some days intolerable. PurpleAir is a company with sensors that measure the airborne particulate matter (PM). Particulate matter describes the solid particles that are suspended in our air, including smoke, dust, organic and inorganic particles. These sensors count particles by their size using laser particle counters, and the data collected is than used to calculate mass concentrations.
PurpleAir offers a real time map of the world with air quality information. Every icon represents a public PurpleAir sensor, while the color specifies the real time reading on the US EPA Air Quality Index scale. The scale starts in green, clean air and goes to dark maroon, which is hazardous. There are three sensors spread out across Grand County, two of them near Tabernash and Granby.
Make sure you check out PurpleAir to find daily air quality conditions and more information on the science behind it. You can also buy one for your home!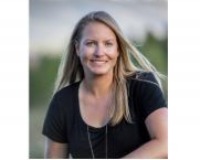 Author:
Julie White
Phone:
970-531-7155
Dated:
August 26th 2020
Views:
105
About Julie: My goal is to help people with real estate. I am invested in helping people achieve their real estat...