Winter Activities In Grand County
One of the things I love most about living in the Mountains is the ability to enjoy every season and spend plenty of time outdoors! Colorado is known as being the sunshine state. Here are some activities I love in Grand County during the winter time:
Cross Country Skiing/Snowshoeing with the family: Grab the kids, grab the dogs and enjoy a nice cross country ski in this Winter Wonderland! Cross-country skiing or snowshoeing is a great way to get some exercise and enjoy the beauty of nature that Grand County has to offer. There are TONS of beautiful trails around that are perfect for Cross Country Skiing. Sometimes I like going skiing alone to clear my mind and enjoy the tranquillity of nature.
Snowboarding/Skiing at Winter Park Resort: If you're craving a thrill, downhill skiing is a great option for you! It's a TON of fun and a great activity to enjoy with your family or friends. It's also a great way to meet new people and network on the ski lifts! There's always a new territory to explore on the mountain (and nothing beats fresh tracks if you get to the resort early enough after a snowstorm)!
Snowtubing at Fraser Tubing Hill: This is a family-friendly snow tubing area with a broad open slope. Lifts will take you up to the top of the Hill. It's a great activity if you're wanting to take the Grandkids somewhere that they'll love! How could you not love tubing down a hill!?
Visit Hot Sulphur Springs Resort & Spa: After a long day hitting the slopes, head to the Hot Sulphur Springs Resort & Spa to relax your muscles and soak in the natural hot mineral springs! Let the healing waters do their job and get you ready for another adventure! Once you're finished, grab a nice dinner at The Dean Public House located just down the street. This is easily one of my favorite restaurants in Grand County, featuring different small plates and specialty cocktails each week.
Enjoy the Mountain Sunrise/Sunset: I try and get up early every morning to watch the sunrise as I enjoy my morning cup of coffee. The sunsets in the county are just as incredible as the sunrises- Colorado is known for its vibrant sunsets over the mountains. The brushstroke colors overwhelm the sky above the Rockies and it is truly breathtaking. Take time to appreciate those mountain sunsets- you will not be disappointed!
These are just some of my personal favorite outdoor winter activities in Grand County. The opportunities are endless here- snowmobiling, dog-sledding, skijoring, sleigh-riding, star-gazing, hiking, snow biking, outdoor Winter Park Resort events, running (just make sure you have spikes on your tennis shoes so you don't slip and fall)! The list goes on and on! I am so thankful I get to live in this wonderful county.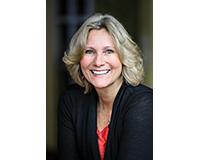 Author:
Janene Johnson
Phone:
970-531-2284
Dated:
February 6th 2020
Views:
67
About Janene: Raised on the east coast, Janene moved to Colorado after falling in love with the area while here on...