10 Facts That All Sellers Of A Resort Property Should Know
Aw, you're leaving? I know it's a tough decision to finally put that second home in beautiful Winter Park, Colorado on the market. But life changes, things happen, maybe you are selling for bigger and more beautiful in the incredible Colorado Rocky Mountains. There are a few things that you should know before putting your home on the market.

#1 – The memories of weekends spent outside, downhill skiing at Winter Park Resort, enjoying our blue bird powder days are yours, they are not being sold with the house. Please don't attach additional value for something that isn't being sold with the property!
#2 – There is an inspection clause in the Colorado Contract to Buy/Sell Property that allows a buyer to do an inspection of a property. This is not a direct shot at you as a homeowner, it's a way to get the buyer to understand that they are buying a functioning property. Please don't take anything personally, it's part of most purchases and can usually be worked through easily and without much financial damage to either side of the transaction.
#3 – Hire your own building inspector prior to listing the property and then you will feel a lot better about the thought of a buyer doing their own inspection. See #2 – you just can't take this personally. It is great to be able to fix the things that you want to (or can easily) fix and then to let the rest go. Price accordingly.
#4 – This probably should have been #1 but I got so upset with the thought of you leaving that I wasn't thinking straight. HIRE A REAL ESTATE PROFESSIONAL! It can be me, which I would prefer, but seriously, hire a licensed real estate practitioner that works in your area. I specialize in the Winter Park, Colorado area which is located in Grand County, Colorado. Please don't ask me to list your home in Vail, but I would be interested in joining you on your deck for a glass of wine after a great day of skiing the back bowls, before you sell the place.
#5 – If you are selling a condominium, just be aware that financing for condominiums has become fairly tough over the last several years. Especially in the mountain resort areas, some lenders just don't understand how things work up here in the hills. I must ask you to refer to #4 again, hire a professional and they can help you understand all of this! In the Winter Park area, most condominium buyers will be requiring a loan to purchase the property and there are a whole bunch of legal paragraphs in the purchase contract that speak to this part of the transaction.
#6 – I love your knick knacks, no really, I do! But put them away, please. Getting a home or condo ready to sell takes a bit of self-discovery. I'm not accusing you of being a hoarder but the less personal items you have in a home, the better. It's a fine line, we want the home to be inviting and warm but we also want the buyer to be able to imagine it as their home.
#7 – If you own a home and it is on the market, PLEASE don't decide to let the snow plower have the winter off! You'll need that snow plower more than ever. I can't tell you how disconcerting it is as a showing agent to pull up to a $700,000 home in Winter Park, Colorado only to find that I have to trek through a foot of snow on the driveway to get to the front door. Buyers love that…not.
#8 – I suppose it's different in a market that is not a second home market but most of our properties are sold furnished, all the way down to the forks in the drawer. It's your call, you can choose to include everything, nothing or something in between. If you are excluding items, such as all of your beautiful artwork on the wall and the fancy coffee maker in the kitchen, please remember that these furnishings are ALL that are going to be removed from the house upon sale. Please don't think that the buyer won't miss the massive easy chair in the living room. Your clothing, personal photos, toothbrush, the fancy coffee maker and the artwork is the sum total of everything that should be removed. Ok, maybe that quart of milk that's been in the fridge for a few weeks. But everything else stays!
#9 – Stay calm. Sometimes things happen, through no fault of the buyer, that conspire to make the transaction less than wonderful. Typically, these are the things that go along with the financing part of the transaction. The appraiser might take an extra week, then the underwriter for the loan needs an extra week and it snowballs from there. Your real estate professional will stay in touch with you and sometimes, you might have to extend the closing by a week or so. It's not the end of the world! Stay calm, breath and it will all be ok.
#10 – I've spent a lot of time talking about the actual transaction. That's alluding to the fact that there is a buyer on the property. This is not always the case! Our average days on market for sales of condominiums in this area is 260 days. That's average! This is not a primary residence, the buyer doesn't have to establish residency and get the kids signed up for school. This is a FUN place to buy, it may take a while! #9 comes in handy here, stay calm, price the property well, listen to the real estate professional and soon, you will have a ready and willing buyer for your beautiful property. Why did you want to sell again? Oh, that's right, to get a bigger place because you figured out that you spend way more time up here playing in the Colorado Rocky Mountains than you thought you would!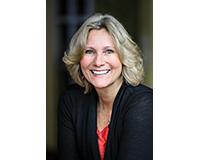 Author:
Janene Johnson
Phone:
970-531-2284
Dated:
July 27th 2015
Views:
1,211
About Janene: Raised on the east coast, Janene moved to Colorado after falling in love with the area while here on...